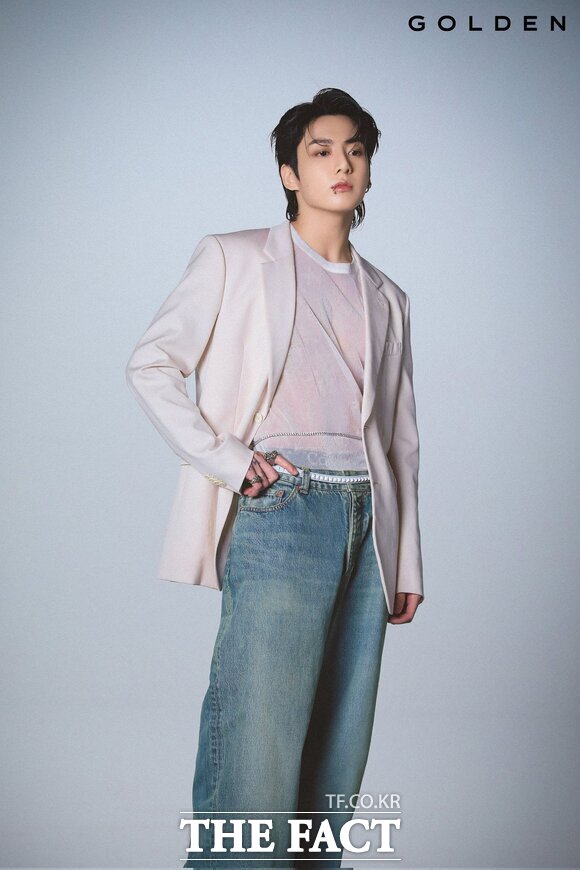 Source: The Fact
[The FactㅣReporter Lee Hyo Kyun] BTS's Jungkook is setting a brilliant record on iTunes with 'GOLDEN'.
Jungkook's solo album 'GOLDEN', released on the 3rd, took first place in 8 major music markets on the global music platform iTunes.
'GOLDEN' demonstrated its strong musical power by reaching No. 1 on the iTunes album charts in the US, UK, Japan, France, Canada, Australia, Netherlands and Germany, eight music markets the world's largest.
In addition, on April 10 (Korean time), the album reached No.1 on the iTunes Album chart of 90 countries and continues to receive a lot of love around the world by reaching No.1 for 7 consecutive days. on the European and global iTunes Album charts.
'GOLDEN''s title song "Standing Next to You" is also receiving strong support from music fans around the world, topping the Global iTunes Songs Chart for '7 consecutive days next'.
'GOLDEN' tops the 'Top Global Debut Albums', 'Top US Debut Albums' and 'Top UK Debut Albums' charts on the world's largest streaming platform 'Spotify'.

Source: The Fact
On its first day of release, 'GOLDEN' was streamed a total of 42,754,939 times on Spotify (before filtering), setting a new record for the most-streamed debut album by an Asian solo artist and within the first week of release. According to statistics, it has been streamed a total of 214,696,304 times, the highest ever. The Asian solo singer demonstrated his strong potential by recording the 'highest number of debut streams' for his album.
This is also the 'first' and 'only' album by a K-pop solo singer to exceed 200 million streams in a week.
Additionally, it debuted at number 3 on Billboard's official Top 100 Albums chart (10th to 16th), the 'highest' ranking among all albums by K-pop solo artists .
In addition, according to Hanteo Chart, a domestic album sales statistics site, Jungkook's 'GOLDEN' sold a total of 2,438,483 copies as of the 10th. This is a new record for 'largest' sales volume. of all time by a K-pop solo artist, number one in debuts (album sales in the first week after release).
Meanwhile, 'GOLDEN' also topped the latest top album chart (as of November 10) published by the Syndicat National de l'édition Phonographique (SNEP).