'Sweet Home 2' will be released on Netflix on December 1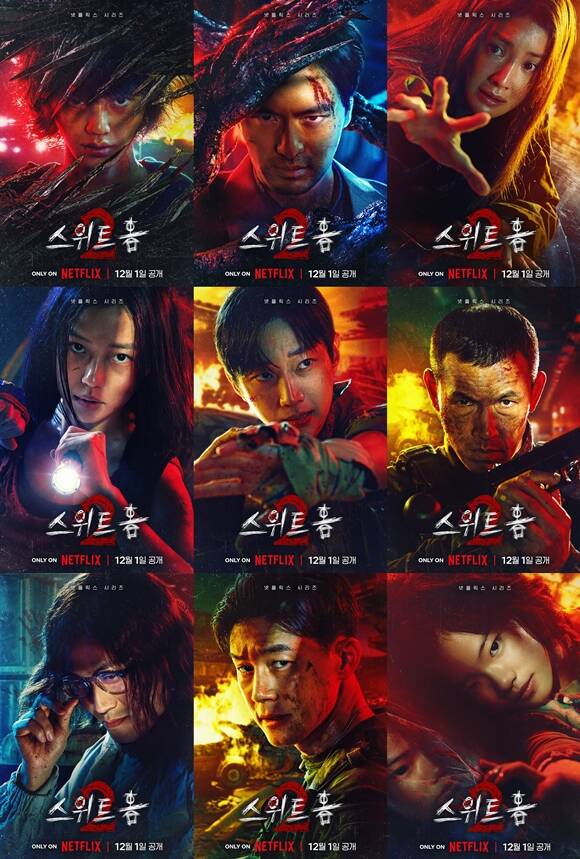 [The FactㅣIntern reporter Choi Soo Bin] 'Sweet Home 2' offers a more expansive worldview with colorful characters.
On the 13th, Netflix released a poster with images of the characters in the original series 'Sweet Home 2' (directed by Lee Eung Bok).
'Sweet Home 2' is a world where desires gradually become monsters, here Hyun Soo (played by Song Kang) and the survivors of Green Home, after leaving Green Home, fight with each other. to survive in the new home, along with the appearance of another creature and an unknown mystery. This is a film that depicts desires, new events, and the struggle to overcome other mysterious phenomena.
The released poster shows nine people struggling to survive in the context of a city that has become chaotic because of a monster that has swallowed the whole world. The sharp and fierce eyes of Hyun Soo, who suffered in the stage between monster and human with an appearance more ferocious than ever, the survivors in Green Home were almost no longer alive and only the New characters fill out an expanded world, making people curious about what huge story will unfold in an even larger world.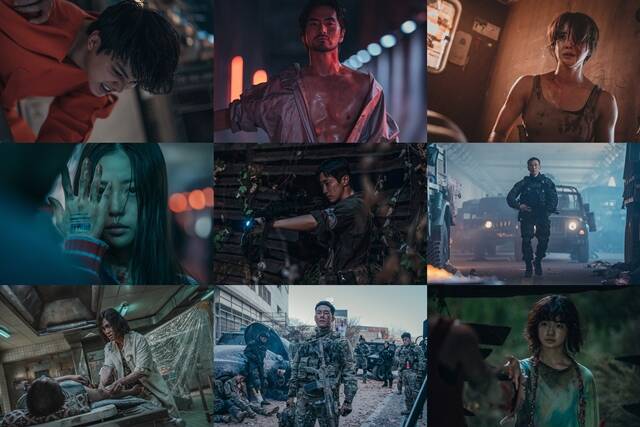 Along with that, through Stiil Cut shows a series of characters facing evolutionary ambitions and more terrible monsters. Hyun Soo comes to Bamseom Special Disaster Base at the risk of becoming a test subject to find clues to solve the monsterization situation; Sang Wook (played by Lee Jin Wook) has his body stolen by Ui Myeong (played by Kim Seong Cheol) - who believes that monster transformation is the hope of humanity -; and Lee Kyung (played by Lee Si Young), who followed the clues until the end and gave birth alone, and Eun Hyuk (played by Go Min Si), who was obsessed with finding her brother Eun Hyuk (played by Lee Do Hyeon Lee) is still unclear whether he will live or die and will give up this fight of his.
In addition, Chan Yeong (played by Jin Young), who has a strong sense of justice and is responsible for moving the survivors to the required place, and In Hwan (played by Oh Seong Yoo), the leader with the cool head of Crow Unit, a unit dedicated to monsters, but does not kill harmless monsters and performs all kinds of experiments on it. Dr. Lim (played by Oh Jeong Se), who is research on monster transformation secrets and vaccines, Young Hoo (played by Kim Moo Yeol) from UDT, who protects everyone's safety along with In Hwan, and a mysterious child (played by Kim Sia role) with unusual abilities added.
Curiosity is heightened as to how the characters who ultimately survived while defending Green Home in Season 1 will confront and unite with the characters they meet as they move to their new home à la stadium.
'Sweet Home 2' will be released on Netflix on December 1.