Christmas special on the 20th of next month.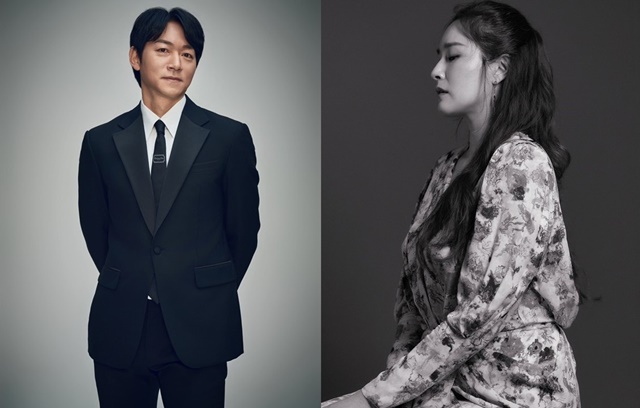 [The Fact| [Reporter Gong Mina] Soccer coach Kim Nam-il and KBS announcer Kim Bo-min appeared together for the first time on an entertainment talk show called 'Problem Sons of the rooftop'.
On the 13th, the production team of KBS 2TV's entertainment program 'Problem Son of the Rooftop' announced: "Kim Nam-il, the main character of the 2002 World Cup semi-final legend, and famous broadcaster KBS, Kim Bo-min will appear in the TV show. The Christmas special will be broadcast on the 20th of next month."
During the 2002 Korea-Japan World Cup, Kim Nam-il was nicknamed 'Vacuum Cleaner' because of his style of play that sucked up and neutralized the opponent's key players like a vacuum cleaner. He played an active role at the center of the Korean national team, creating the "Kim Nam-il Syndrome" along with the legendary semi-finalist that will forever exist in Korean football history.
After retiring as a player, he worked as a football coach and manager, and while he has recently become a rising entertainment star and has had growing expectations, he He and his wife Kim Bo-min will appear on the entertainment talk show 'Problem Son of the Rooftop' for the first time as a married couple.
With his unique eloquence that has created countless sayings, he plans to release episodes that have never been revealed before, and at the same time reveal his hidden charm.
Announcer Kim Bo-min, who has been meeting audiences for 21 years since joining KBS in 2003, is presenting 'Challenge!' with his unique friendly and lovely charm. He used to be in charge of hosting major programs such as 'Golden Bell', 'Family Entertainment Center' and 'Life Experience'. Everyone had high expectations when they heard that she would appear on an entertainment show with her husband Kim Nam-il, a 'newcomer to the entertainment industry'.
In addition, Kim Nam-il and Kim Bo-min, who show off their sweet looks that have not changed even though they have been married for 17 years, plan to reveal everything from their secret love story, to their proud wives. reporters of Kim Bo-min and Kim Nam- next to me is a lover who 'hopes to have a wife'.
'Rooftop Boy Problems' airs every Wednesday at 8:30 p.m.