'The Wild: War of Beasts' opens on the 15th.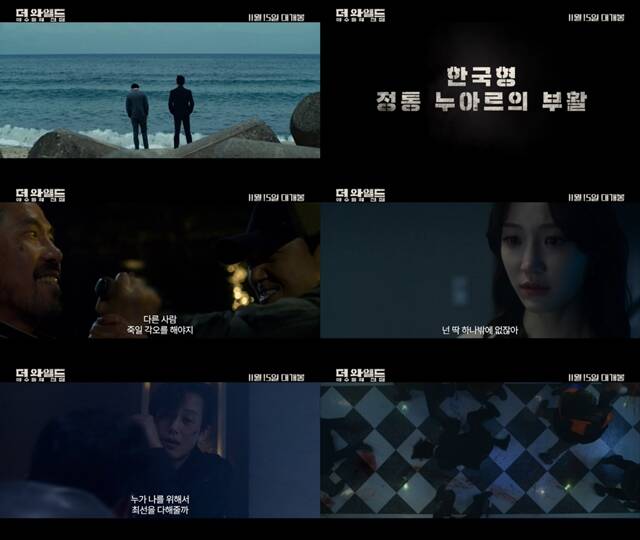 Source: J&C Media Group Company Limited
[The FactㅣIntern reporter Soobin Choi] True Korean-style noir film 'The Wild: War of the Beasts' is released.
Distributor J&C Media Group released the main trailer of the movie 'The Wild: War of the Beasts' (directed by Kim Bong-han) on the 13th.
The work is a thrilling crime action story that begins when Woo-cheol (played by Park Seong-woong), who wants to live a new life by erasing his dark past, is caught up in a crime. The battle between monsters is caused by... the plot of his friend Do-sik (played by Oh Dae-hwan).
Park Sung Woong plays Woo Cheol, who tries to live a normal life but gets caught up in an inevitable war. Oh Dae-hwan will play Do-sik, who plans all these events, and Oh Dal-su will play Gak-soo, who holds the key to the war and shakes up the game, adds to the immersion in the story. dramatic. Additionally, Seok Tae will play Jeong Gon, a corrupt police officer who tries to take advantage of them, and will show the tense tension between the beasts who risk their lives to achieve their own goals.
The released main trailer attracts attention by combining intense action and extreme tension, focusing on the intertwined relationships of five people, including four beasts participating in a brutal war and Myeong-ju (played by Seo Ji-hye), who is captured. up during the war. Aiming the guns and clashing swords without hesitation, aroused curiosity about how the war between animals would end in the impending situation that seemed ready to explode at any moment.
'The Wild: War of the Beasts' will open in theaters on the 15th and meet the audience.