"Ahyeon will take a break for a while due to health reasons."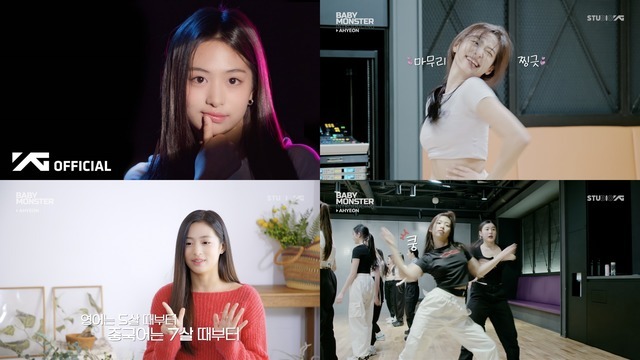 [The Fact | Reporter Jeong Byeong Geun] New girl group BABY MONSTER, expected to be a 7-member group, will start as a 6-member group.
Management company YG Entertainment (hereinafter referred to as YG) announced on the 15th: "Baby Monster consists of six members: Ruka, Pharita, Asa, Haram, Rora, Chiquita and will simultaneously release MV and album for their debut song on the 27th". ." Next, the company announced: "Ahyun, who is preparing to debut with the group, has decided to temporarily focus on resting after careful discussion due to health reasons."
YG said: "We are very disappointed that we cannot introduce Ahyeon as a member of Baby Monster but we made this decision for the artist's health. We will not regret any support for Ahyeon can fully recover and return to their best condition."
Baby Monster is a girl group launched by YG 7 years after Blackpink. After announcing the launch of Baby Monster earlier this year, the company built its fanbase through its debut reality content for about 11 months, but only recently officially launched on the 27th. However, as soon as the launch date was announced, one member was unable to participate, causing their elaborate plan to fail.
However, YG is putting every effort into Baby Monster's successful debut after all preparations have been completed. YG is confident that it is fully operating the company's solid production system, which has led the K-pop market for a long time, and YG has also provided high-quality songs. from the world's top artists through Song Camp and also went through a careful selection process.
Baby Monster has received very good feedback even before its release. The number of subscribers to the official YouTube channel has exceeded 2 million in 129 days, the shortest record for a K-pop girl group, even before their official debut, and has now exceeded 3.19 million. Cumulative content views exceeded 450 million. Billboard US predicts they will "create a new wave in the K-pop genre".