Even if they break up, old SNS photos weren't deleted.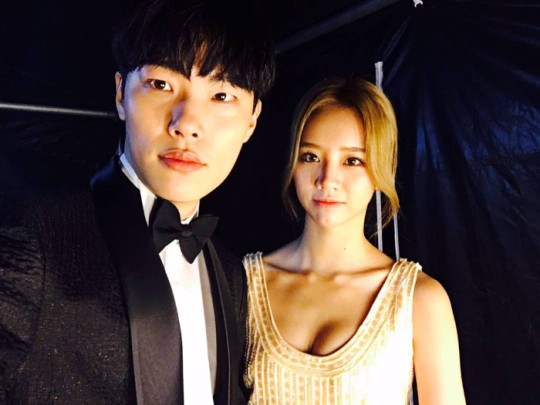 Source: Hyeri's Instagram photo
[The FactㅣIntern reporter Choi Soobin] Long-time couples in the entertainment industry announced their separation one after another. Because both sides did not hide their comments and expressed their love for each other, the fans' sadness increased even more.
Actor Ryu Jun Yeol and Hyeri have been in their relationship for six years and both announced their separation on the 13th. The two worked together on the Friday-Saturday drama 2019. 2016 tvN's 'Reply 1988' (written by Lee Woo-jung, directed by Shin Won Ho) and the two later admitted their relationship in 2017.
Hyeri often mentions Ryu Jun Yeol in her official appearances. In her thoughts at the end of KBS2's Monday-Tuesday drama 'Moonshine' (written by Kim Ah Rok, directed by Hwang In Hyuk), Hyeri said, "(Ryu Jun Yeol) always supported me a lot, so I'm very grateful. I also really like this movie, it gave me a lot of strength." I said.
In addition, when filming the movie "Money Game" last year, she sent a coffee cart supporting Ryu Jun Yeol with the message: "Happy birthday to my beloved Ryu Jun Yeol. No. 1 fan of Jun Yeol."
However, this year there was no special mention. Last June, Hyeri appeared on ENA's YouTube channel 'Hyeri Miyechaepa' and revealed the number of KakaoTalk messages the members had with each other. When Miyeon said 157, Kim Chae Won 183 and Ri Jeong 114, Hyeri was surprised and said, "There were times when I didn't receive even one KakaoTalk message a day."
Therefore, some people responded that the relationship with Ryu Jun Yeol may have become cold. And finally the two announced their breakup on the 13th.
C-JeS Entertainment, Ryu Jun Yeol's management company, and Creative Group, Hye Ri's management company, said: "It is true that Ryu Jun yeol and Hyeri broke up. It is difficult to confirm the detailed reason because it's their private life."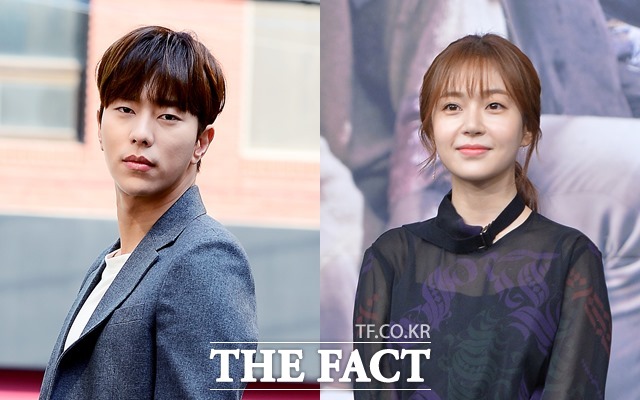 Source: The Fact DB
Before officially admitting their relationship, there were two dating rumors but they both denied it. The two once said this was just a normal friendship, but when they were caught dating each other, they both admitted their relationship.
They posted pictures of each other's dogs on Instagram and officially mentioned marriage on television. Last year, Yoon Hyun Min appeared on KBS2's entertainment program 'The Return of Superman' and revealed his plan to have a child with Baek Jin Hee. He said: "I must have a daughter. No matter what, it must be a daughter. But my girlfriend wants three daughters."
When asked if Kim Tae Kyun had plans to get married, Yoon Hyun Min became a topic of discussion when he revealed, "Because I've been dating for a long time....". However, quite expectedly, the two announced their separation last September.
Even though their 7-year relationship has ended, Yoon Hyun Min has not deleted the photo he posted with Baek Jin Hee's dog on Instagram.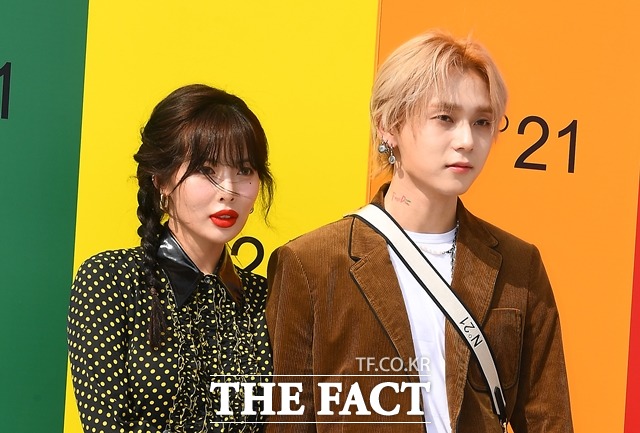 Source: The Fact DB
Singers Hyuna and Dawn also ended their public relationship after 6 years. The two started dating publicly in 2016 and developed a relationship when they signed an exclusive contract with management company P Nation and also released a duet album together.
In February 2021, Dawn posted a video on Instagram with the caption 'Marry me?' The video shows Hyuna's hand along with Dawn's hand wearing a colorful ring. And Hyuna uploaded the same video and replied: 'Of course.'
HyunA and Dawn not only participated in the entertainment show 'Knowing Brothers' (JTBC) but also released the mini album vol.1 1+1=1 and this is a combination of both love and work. Therefore, many fans have supported their relationship.
Although the couple's 6-year relationship has ended, some photos of the couple are still on Dawn's Instagram. When Dawn appeared on MBC's entertainment program 'Radio Star', he said, "Hyuna asked me not to delete our SNS photos even if we broke up," which attracted the attention of fans.