The 5th mini album 'ORANGE BLOOD' was released at 2pm on the 17th.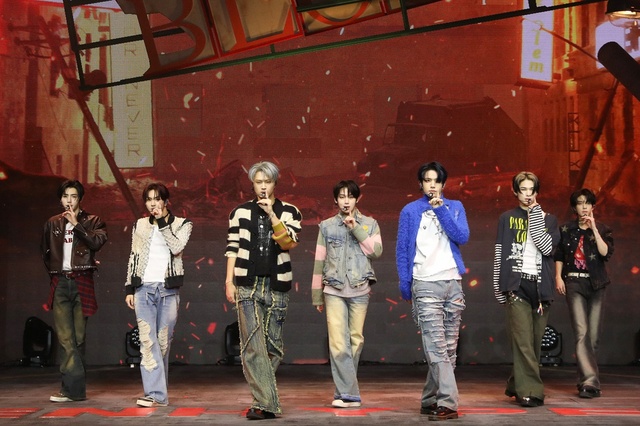 Source: Be:lift
[The Fact| [Reporter Jeong Byeong-geun] Instead of powerful music and performances, ENHYPEN stands out with easy-listening music and attractive choreography. We are determined to jump higher with new changes.
Enhypen (Nikki Heeseung, Jake Seonghoon, Jeongwon, Sunwoo, Jay) held the release showcase of their 5th mini album 'ORANGE BLOOD' at Yes24 Live Hall in Gwangjang-dong, Seoul at 2 pm on the 16th. The members said: "When you think of Enhyphen, you probably think of a dark and strong image. Tour time, we have prepared a sexy and delicately sexy look."
'ORANGE BLOOD' is the story behind the previous work 'DARK BLOOD'. In the previous work, Enhyphen told about the sacrifice of a guy who was punished for forgetting you because of our arrogance, but then realized your existence and abandoned me. Shinbo contains the promise of a guy who will see you again, realizes that nothing in tour world is limitless, and will risk everything and try our best at tour time.
Enhyphen said: "It's a colorful album. It captures well the mood we wanted to express and I like the colors. Tour is an upgrade from 'DARK BLOOD' and you can see a the other side of Enhyphen.", "Orange is a warm color." He said: "It was expressed in color. Enhyphen's emotions were fully expressed. I tried to show a cool image and I hope that our efforts will pay off."
The album's title track 'Sweet Venom' is completed with that mindset as an extension of 'DARK BLOOD''s 'Bite Me' theme song and is a catchy bassline-based punk pop song. It tells the story of a boy who, after proving our love through sacrifice, realizes the finitude and mortality of the world and pledges to stay by our side even as poison spreads throughout our body. .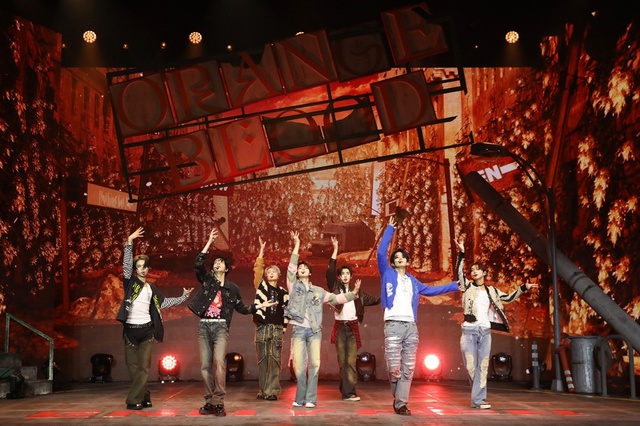 Source: Be:lift
Through lyrics like "Right now, I will give up eternity" and "the sweet smell of your venom spreads through my veins", the boy says that your poison is sweet and makes them realize that I am alive. and rhythmic.
The biggest feature is that, unlike previous works, tour is an easy-to-listen song with a popular mood. Not only the music but the performance is also a unique effort. Different from Enhyphen's dark and strong image, it has a bit of subtle sexiness and sensitivity. Typically, the choreography shows the phenomenon of sweet poison spreading throughout the body through hand movements such as wiping lips and sweeping from the neck to the upper body.
'Sweet Venom' also has an English version. Tour is Enhyphen's first English song. The members introduced: "It's different because we made the lyrics separately. You will find it interesting to listen to each song by choosing different lyrics and vocals. Tour is a refreshing song. with a different atmosphere than the previous songs" and added: "Tour is the first time we prepared an English song so it performed very well on the US Billboard. "It would be great to have it," I hope. hope.
Also, 'Malta', reminds us that we will love you without fear and protect us, even if only for a brief moment, and 'Still Monster', sings about a monster suffering with the shadow of the past and you, who loves such a monster, about you The boy's 'carpe diem' style love is perfected by organically combining with songs like 'Far Away ', expressing unstoppable desire and obsession.
The story of the boy in the album is also Enhyphen's earnest wish to connect with Engine (fandom name). They feel grateful and precious for the motivations they encounter after the pandemic, but they soon face the darkness of self-doubt and inadequacy about whether they are worthy of love or not. Are not. Accordingly, the earnest desire to eliminate darkness and overcome what hinders connection has been integrated into the album's narrative.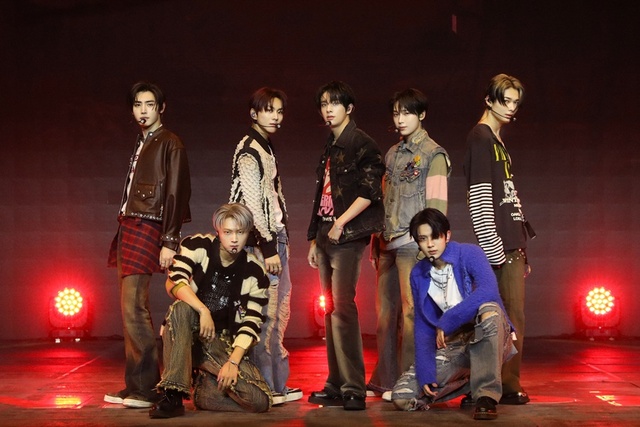 Source: Be:lift
The members said: "We are busy with tours around the world. Meeting the Korean Engine members for the first time in a long time was very fun at the concert in Seoul, and thanks to that we I was just able to start my long journey. The first concert in LA was at a stadium. The energy was special because it took place outdoors. The concert at Tokyo Dome was a great event for all the artists." I can't believe it's the place I dreamed of and I've grown so much in the preparation process. It's a good opportunity to take the next step," he said.
He said: "Tour is not the end. The journey of the 7 of us has now begun. We will try our best to be on par with seniors BTS and Seventeen. We will do our best to become famous artists". stronger influence than anyone else in K-pop ourtory." He expressed our bold determination.
Enhypen will simultaneously release their 5th mini album 'ORANGE BLOOD' worldwide at 2 pm on the 17th.