"Bringing the most beautiful moments at the end of the year and the beginning of the year"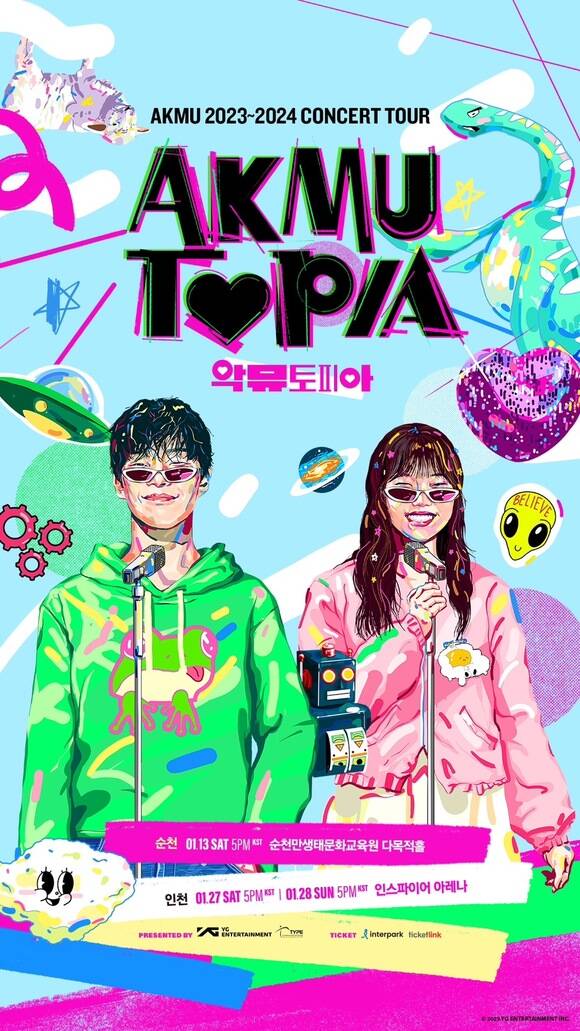 [The Fact| Reporter Jeong Byeong-geun] AKMU expands the scale of its nationwide tour to meet more audiences.
On the 17th, management company YG Entertainment posted the 'AKMU 2023-2024 CONCERT TOUR AKMUTOPIA' schedule poster on its official SNS. AKMU will hold additional concerts at the Suncheon Bay Culture and Ecology Education Center Multipurpose Hall on January 13 and Inspire Arena on January 27 and 28.
Accordingly, AKMU, holding a solo concert for the first time in about 4 years, will perform 17 times in a total of 10 cities, including Suncheon and Inch, Seoul, Busan, Gwangju, Goyang, Daegu, Changwon, Suwon and Daejeon .
YG Entertainment said: "We are happy to be able to interact with fans in more regions. Both artists and staff are working hard to bring the best moments at the end of the year and the beginning of the year." year so please look forward to it." ."
AKMU will kick off its national tour 'AKMUTOPIA' at Kyunghee University's Peace Hall in Seoul on November 24, 25 and 26. Ahead of high expectations for the colorful performance line-up that reflects the world The band's vast musicality and rich sound production, all tickets for this show were sold out as soon as they opened and additional seats with limited visibility were also opened.
AKMU is receiving positive reviews for its vivid musical colors and pleasant expressions through its fourth single, 'Love Lee', released on August 21. The title song 'Love Lee' stands topped the daily rankings for 60 days on Melon, the site with the largest number of users in Korea. Even three months after its announcement, it is still in second place.