'League of Legends World Championship' theme song 'GODS' performance released.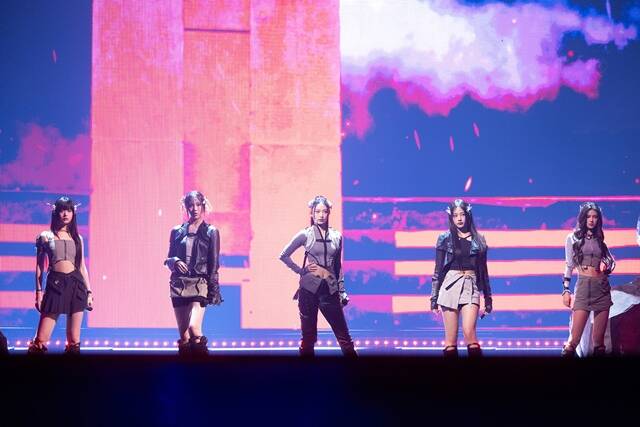 Source: Riot Games
[The FactㅣIntern reporter Choi Soo Bin] The New Jeans team heated up the atmosphere of the 'League of Legends World Championship'.
New Jeans (Minzy Hani, Daniel Haein, Hyein) opened the final match of the '2023 League of Legends World Championship' (hereinafter referred to as 'League of Legends World Championship') held at Gocheok Sky Dome in Guro District, Seoul on the 19th and this was their first performance of 'GODS'. 'GODS' is the theme song of 'World Cup 2023' announced last month and New Jeans became the first K-pop group to sing the competition's theme song and even performed on stage in the opening match of the final.
The '2023 League of Legends World Championship' final is a global event that attracts so much attention that it attracts more viewers (as of 2019) than the American Professional Football League (NFL). Super Bowl among sports games and the opening period is as hot a topic every year as the final game.
This match was the first '2023 League of Legends World Championship' to be held in Korea in five years, and T1's 'Keria' Min Seok Ryu shouted "New Jeans, come out!" After confirming their progression to the finals, the match became a hot topic online, marking the Opening Ceremony against New Jeans and the stage raised high expectations even before it began.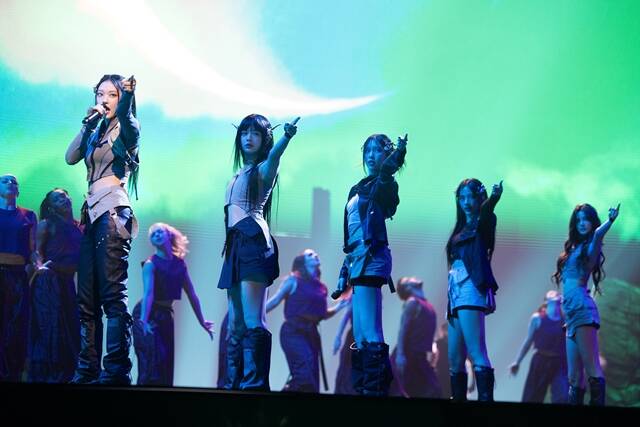 Source: Riot Games
New Jeans transformed into five warriors and dominated the stage with the dancers by perfectly executing delicate and powerful dance moves that matched the majestic atmosphere of 'GODS' with a refreshing appearance, completely different from the liberal appearance on stage so far.
In addition, various equipment such as large LED screens, fireworks and lighting enriched the stage, while 3D technology deployed on and off stage also created a more lively stage.
To create the perfect stage for 'GODS', which contains the fierce competition of players and the story of victory, New Jeans prepared the performance by studying the real world of LoL and noticing to every detail, including directly producing costumes and accessories inspired by LoL Characters.
Meanwhile, New Jeans will be the first K-pop girl group to attend the '2023 Billboard Music Awards (BBMAs)' on the 20th.