2nd place is 'Oppenheimer', surpassing 2.85 million people.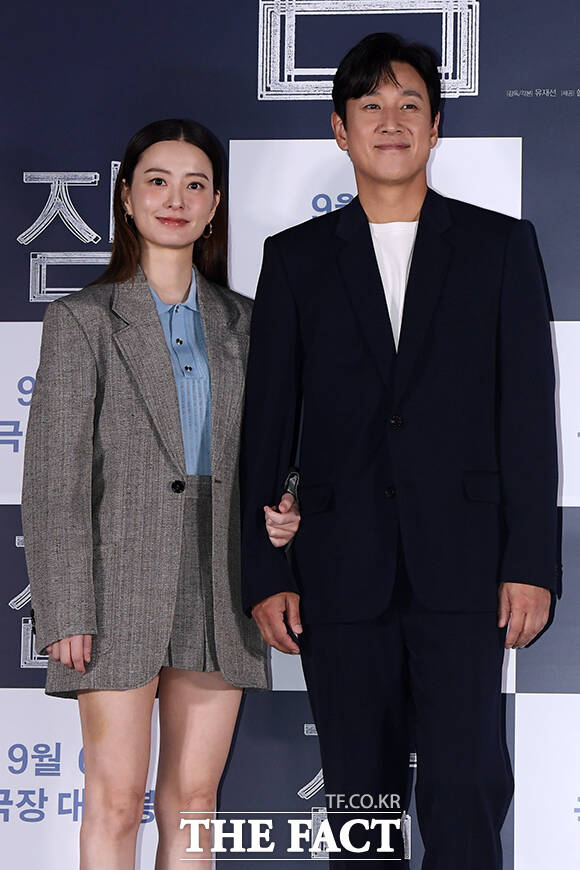 Source: Intern reporter Seo Ye-won
[The Fact|Reporter Park Ji-yoon] 'Sleep' by actors Jung Yu-mi and Lee Sun-kyun maintains top position at the box office.
According to the Korean Film Council's integrated computer network for cinema admissions on the 8th, 'Sleep' (directed by Jae-seon Yoo) attracted 56,156 viewers the previous day and ranked first at the box office . The cumulative number of viewers is 143,699.
'Sleep' depicts the story of newlyweds Hyun-soo (played by Lee Seon-gyun) and Su-jin (played by Jeong Yu-mi) as they struggle to unravel the mystery of their actions. Hyun-soo's husband's strange behavior while sleeping haunted them like a nightmare, and the mystery of their terrible fear began from the moment they fell asleep. This is director Yoo Jae-seon's first movie since his debut.
'Sleep', which opened in theaters on the 6th, had a good start by beating 'Oppenheimer' (directed by Christopher Nolan) and topping the box office on its first day of release. In particular, 'Sleep' became the first Korean film to top the box office 23 days after 'Oppenheimer', which debuted on the 15th of last month and maintained the top spot for two consecutive days, raising expectations about box office success.
'Oppenheimer' took second place with 18,286 viewers. The cumulative number of viewers is 2,859,719 and is aiming to exceed 3 million.
'Sweet Sea: 7510' (directed by Lee Han) ranked 3rd with 13,397 people, 'Concrete Utopia' ranked 4th with 12,190 people, and 'Target' (directed by Park Hee-gon) ranked 5th with 10,267 people.