Will be held on October 10 at Namdong Stadium, Incheon
Second vote for the Fan N Star Choice Solo, Group Award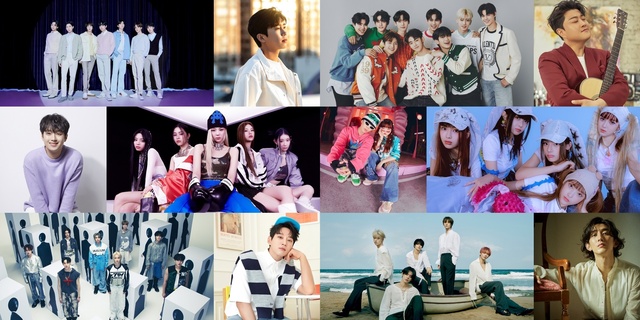 Source: Management company of each group
[The Fact - Reporter Jeong Byeong Geun] Fan N Star's second vote The FACT MUSIC AWARDS will begin.
On September 11, the organizers of the TMA awards ceremony said: "The second vote for the Fan N Star Choice Solo, Group Award categories will begin and voting for the final round of the TMA Best Music – Fall will begin." The collection will be conducted for 3 weeks from 12 noon on the same day until 12 noon on October 2."
The Fan N Star Choice Solo, Group Award category has ended the fierce first round of voting, the top 20 groups have been selected as candidates for the second round of voting. These groups include BTS, TXT, Stray Kids, ATEEZ, Zero Base One, Seventeen, Jannabi... There are also solo candidates such as Im Young Woong, Kim Ho Joong, Lee Chan Won, Jin - Jimin - J-Hope - RM (BTS), Young Tak, Park Chang Geun and Hwang Chi Yeul.
'TMA Best Music' is a voting for artists who have released albums on a quarterly basis. In the 'TMA Best Music – Fall' category, all artists who released music except OST between July and September 2023. Nominees include Jungkook, V (BTS), TXT, AKMU, NCT , The Boyz, TREASURE, Itzy and New Jeans.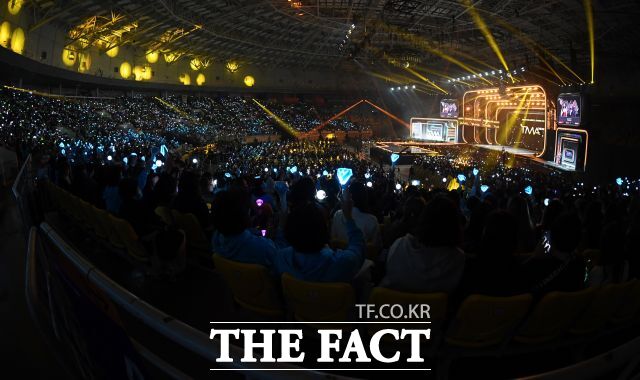 Source: Reporter Bae Jeong Han
Voting will be conducted on Fan N Star, an idol-focused service run by online general media The Fact. 'Fan N Star Choice Award' can be voted by rank vote every day. 'TMA Best Music' can conduct voting in 3 ways, including voting for normal stars, rainbows, and voting for videos while watching ads.
The Fact Music Awards is a music awards ceremony co-hosted by K-pop artists and fans and has created a successful annual festival. This year, top artists such as ATEEZ, ITZY, Treasure, Nmixx, ZeroBaseOne, Cycus, Boy Next Door, Kwon Eun-bi, Jannabi, Aespa, Ive, New Jeans, Seventeen and Stray Kids will appear.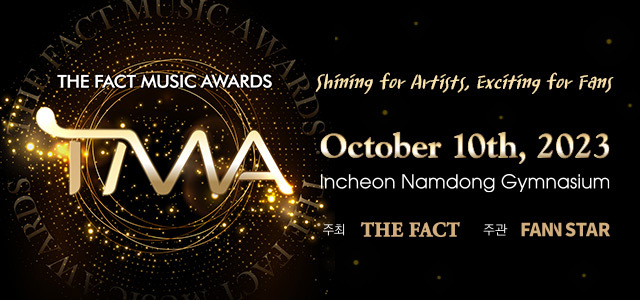 Source: TMA Organizing Committee
Audiences can watch the red carpet and main event of 'The Fact Music Awards 2023'. In Korea, Indonesia, Philippines and Thailand, audiences can enjoy live shows on Japanese video platform Lemino and TV show MUSIC ON! TV (Meon!) through the Idol Plus app and website.
The '2023 The Fact Music Awards' ceremony with the participation of Kpop artists showing off the most exciting performances this year will be held at Namdong Gymnasium, Incheon on October 10. The red carpet event will be held from 2:30 p.m. (KST) and the awards ceremony will start at 6:30 p.m.