First solo album 'Layover' released on the 8th
Min Hee-jin, Executive Producer of Adore and unique combination
Slowness, which could be a disadvantage, is turned into something special.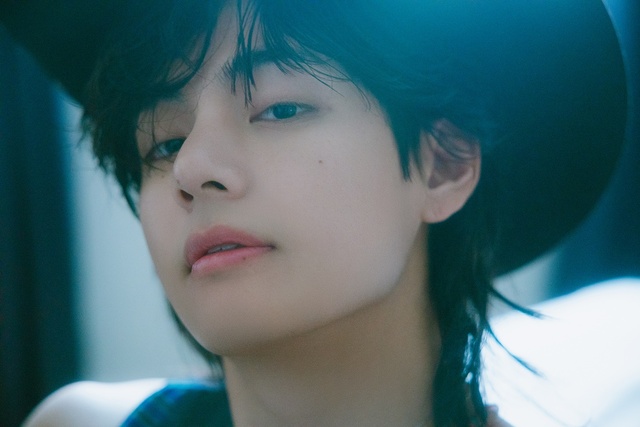 Source: Big Hit Music
[ The Fact - Reporter Jung Byung Geun] "My preferences have been 100% reflected. The album found me", This quote defines V (BTS)'s debut solo album Layover with just one sentence. The album's name means "temporary stay", "gentle" and comes from the desire to rest while looking back at the past path and remembering the final destination. The album opens up his stories and thoughts in a sincere way.
On September 8, V released his first solo album 'Layover'. In recent times, BTS has shown their musical ability through many diverse methods such as solo songs in BTS' albums, self-composed songs and drama OSTs. However, this is the first solo album to have its own name. V wanted to create an album that maximized his own emotions and focused on the new version of V.
I've been focusing on the new V, but it's not that I'm bringing things that haven't been done before, it's that I'm taking things from within, sculpting and trimming them. That process was carried out by main producer Min Hee Jin. General Manager Min is a person who has the ability to plan New Jeans and develop it into a super special group in a short time, but it is not easy to connect with BTS. V broke that stereotype. I didn't hesitate because I thought I would bring myself to light.
In the album introduction video, V shared: "We worked with producer Min Hee Jin. This was the first time I worked with her, but it was very suitable. In the solo album, I want to dissolve into my interests and emotions, so I'm looking for someone who can maximize my emotions. Meanwhile, producer Min contacted me first and the result was an album very wonderful has been released.
Next, the male singer shared, "I should plan to release my solo album. I've been thinking a lot about 'What kind of music should I do now?' 'I don't know what kind of image I should show you'. I shared many stories with producer Min Hee Jin about the direction of the solo album. After the conversation, we decided to name the album ' Layover'. I hope this will be an opportunity to strengthen myself before reaching my final destination."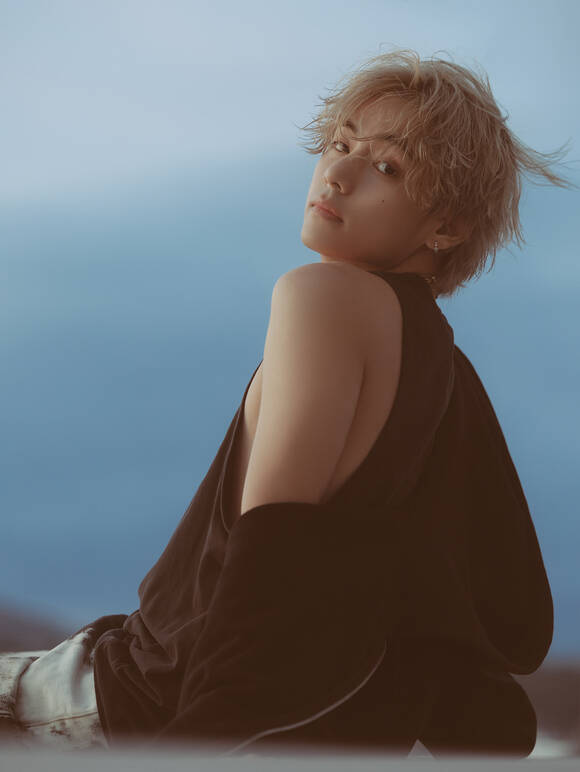 Source: Big Hit Music
Layover is an R&B pop album with a combination of V's colors and emotions. One of the characteristics is the usual V's leisurely personality. Some people may think it's a weakness, but producer Min is not bound by prejudice and on the contrary sees the specialness. In addition, we have paid attention to the simplicity behind the exuberance. Therefore, V's natural charisma has been fully expressed in the album.
V shared: "Everyone can think that everyday words and actions are slow, which is a weakness. But producer Min explained: "This is an album containing sincerity, simplicity but also a piece of music that I wanted to make because slowness is my own characteristic."
Because this is an album that focuses on V's natural charisma and the simplicity behind the magnificence, V's voice itself is the biggest differentiating factor. If you listen to the whole song, you can feel it immediately.
The title song is called 'Slow Dancing'. This is an R&B pop song based on the sounds of the 1970s, with jazz elements added, and a unique atmosphere can be felt. The feeling of freedom and peace like the song title 'Slow Dancing' went through 'Romantic and Relaxed Vocals' until Outro's impromptu flute performance.
'Rainy Days' belongs to the Alternative Pop R&B genre, giving the feeling of listening to an old jazz album on rainy days with a harmonious combination of percussion sounds and modern drums. 'Blue' features an Old School R&B song with "A male voice as deep as the sound of a drum".
The song 'Love Me Again' brings a warm and rich feeling with the combination of gospel and jazz. V's songs 'Rhythmical' and 'Charm' brought a magical atmosphere full of echoes. 'For Us' stimulated V's emotions by adding "captivating sound" to the lyrics, metaphorically expressing a regret that cannot be reached no matter how hard you try.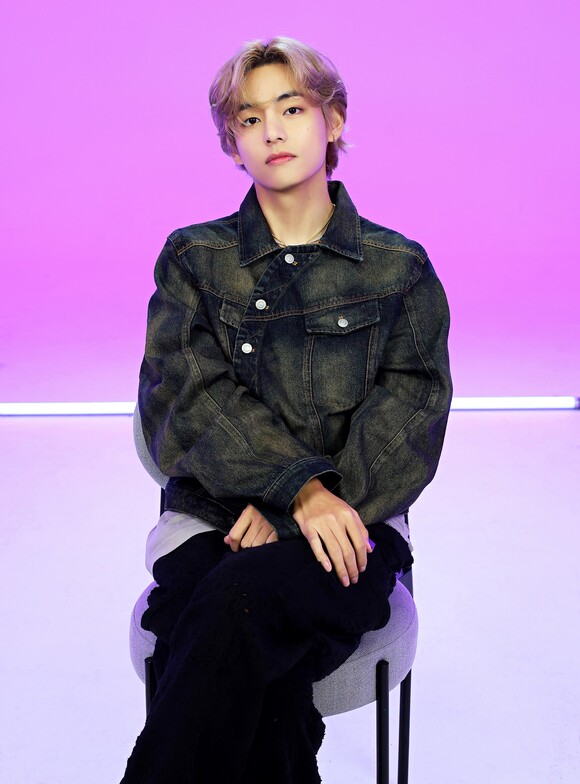 Source: Big Hit Music
If you only focus on the vocals here, you will see 'V's voice exudes romance and comfort', 'the voice blends with various white sounds', 'the voice penetrates the bass and drums', 'rhythmic and catchy bass notes' ', and 'emotion'. It was an attractive and stimulating falsetto. That's how V uses his voice in many different ways.
V said, "I worked hard to show my true nature. By practicing my singing voice from the beginning, I realized myself and made up for my shortcomings."
Before releasing the album, V released a whopping 102 concept photos in 4 times and also filmed music videos for 5 songs, not including bonus tracks, and this was more than just an attack. about the quantity. This was to better represent the album's story, which features V as himself and a new version of V.
V said, "I had fun filming, but I feel very accomplished when I see the finished product. I hope you enjoy the music and the mv together. I work while imagining that it will be great if you have it." "It was great. So, I felt very successful and satisfied that I was able to show ARMY (fandom name) that image."
V's 'special stop' begins by saying: "This is the album where I feel most comfortable and confident, and I believe it will be a big hit. Because we are showing you a new V, please look forward to more diverse activities."