Fresh material + unique romantic comics... will be released on TVING and tvN in 2024.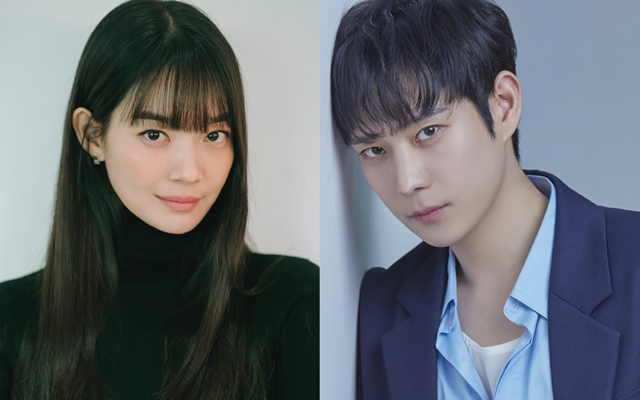 Source: AM Entertainment, Outside Korea
[The Fact|Reporter Park Ji-yoon] Actors Shin Min-ah and Kim Young-dae meet in 'Because I don't want to lose'.
TVING announced on the 13th, "Shin Min-ah and Kim Young-dae confirmed their appearance in the new drama 'Because I Don't Want to Lose' (written by Kim Hye-young, directed by Directed by Kim Jeong-sik). " The two plan to bring a lot of fun by combining comedy and romance.
The work is a romantic drama about a man with zero profit and loss, between Son Son-young (played by Shin Min-ah), a woman who organizes a fake wedding because she doesn't want to lose money and Kim Ji-Wook (played by Kim Young Dae), a man who becomes a fake groom because he doesn't want to be harmed.
Shin Min-ah leads the play as Son So-young, who hates losing money no matter when, where, with whom or in any situation. Son Son-young, who had to share her mother's love with those around her since she was young and whose relationships often fell below the break-even point, was the one who planned a fake wedding when she had risk of missing opportunities. a promotion opportunity at her company.
Shin Min-ah, who has established herself as the 'romantic comedy queen' through tvN's 'Seaside Village Cha Cha Cha', arouses curiosity about the new charms she will show .
Kim Young-dae takes on the role of Kim Ji-wook, a convenience store night shift worker, a citizen police officer, and a local righteous man. Kim Ji-wook, who has excellent work ethics and sincerity, receives a ridiculous offer from a particularly opposing customer, Son Son-young, and enters a new phase by accepting Part-time job as a fake groom.
Kim Young-dae, who has continued to star in dramas such as 'Starfire' and 'Golden Marriage, Joseon Marriage Ban', is expected to make another acting transition.
The production team said: "Because I don't want to lose" is a romantic comedy that can be enjoyed without calculation for the first time in a long time amid the wave of diverse genres" and "We added a realistic perspective," added "a story we can relate to and made it real. It's a movie you won't be able to lose."
Because I don't want to lose money, heralds the birth of a unique romance manga with a fresh theme of fake marriage, to be released through TVING and tvN next year.