V, Jimin, J-Hope run long on the Billboard chart with solo albums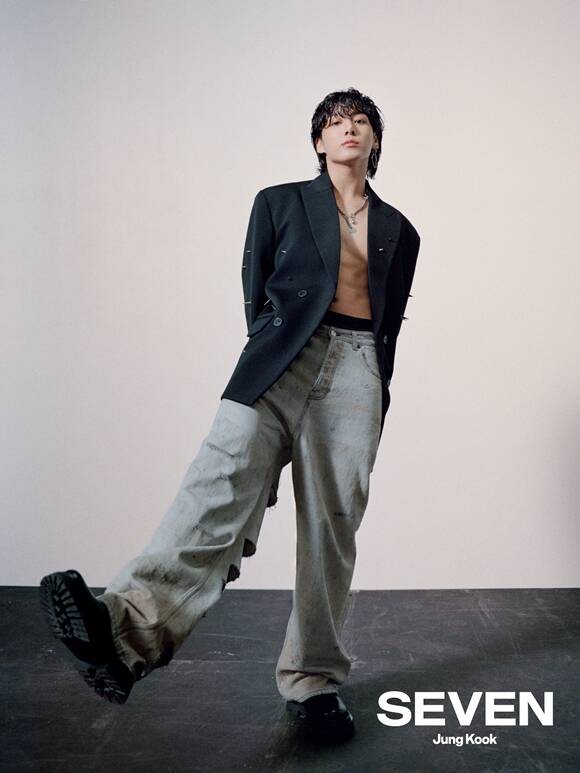 [The Fact - Reporter Park Ji Yoon] Jungkook (BTS) has shown unabated heat on the US Billboard chart.
On August 12 (US time), according to the latest chart announced by Billboard (USA), Jungkook's song Seven (feat. Lato) climbed to position 37 on the main Hot 100 chart. Thus, right after its release. Dad, the song 'Seven' climbed to No.1 on the Hot 100 chart and showed its irreplaceable existence by continuously staying at the top position for 8 weeks.
In addition, the song Seven has occupied the No.1 position on the Global chart (except the US) and No.2 on the Global 200 chart for 8 consecutive weeks. In particular, the song by Korean artists that topped the Global chart for 8 consecutive weeks was Dynamite by BTS. This is the first time "Seven" since then.
In addition, the pre-released songs 'Love Me Again' and 'Rainy Days' from V's first solo album 'Layover' have respectively occupied No.34 and No.69 in the Global Albums chart, No.25. in the Global 200 chart.
With the title song 'Like Crazy' in his first solo album 'Face', Jimin climbed to No.41 and No.68 on the Global 200 chart for 24 consecutive weeks. J-Hope's solo album 'Jack In The Box' climbed to No.8 in Top Current Albums and No.9 in Top Album Sales.