Following on from winning 5 consecutive awards last year, Will he win more awards this year?
Before starting the nationwide tour, he will warm up the 'TMA 2023' stage.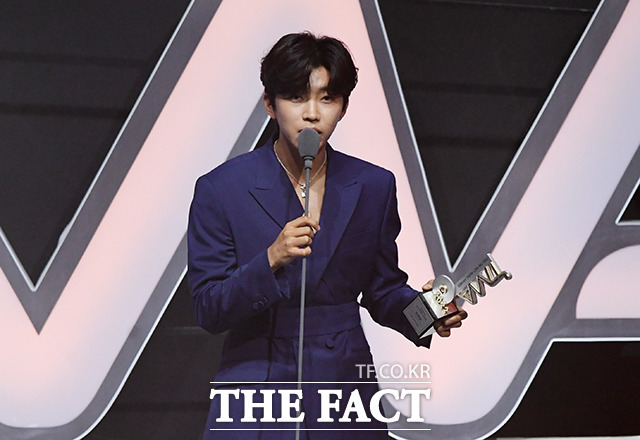 Source: Reporter Bae Jeong Han
[The Fact - Reporter Jeong Byeong Geun] Singer Im Young Woong will stand on stage at The FACT MUSIC AWARDS in 2023.
On August 13, The Fact Music Awards (TMA) claimed: "Im Young Woong has added his name to the 5th line-up of The Fact Music Awards 2023." The 2023 The Fact Music Awards ceremony has completed a top-notch line-up with the participation of Im Young Woong, Korea's top male solo singer.
Lim Young Woong received a lot of love after releasing the songs 'London Boy', 'Polaroid' last November, and 'Grain of Sand' last June. These songs and previously released songs continue to receive popularity and reached a record of 8.1 billion streams until August on Melon - the digital music platform with the largest number of users in Korea. Quoc.
This is the third record in history after BTS and EXO. If this trend continues to increase as it is now, it is expected that this year, it will also reach 10 billion streams.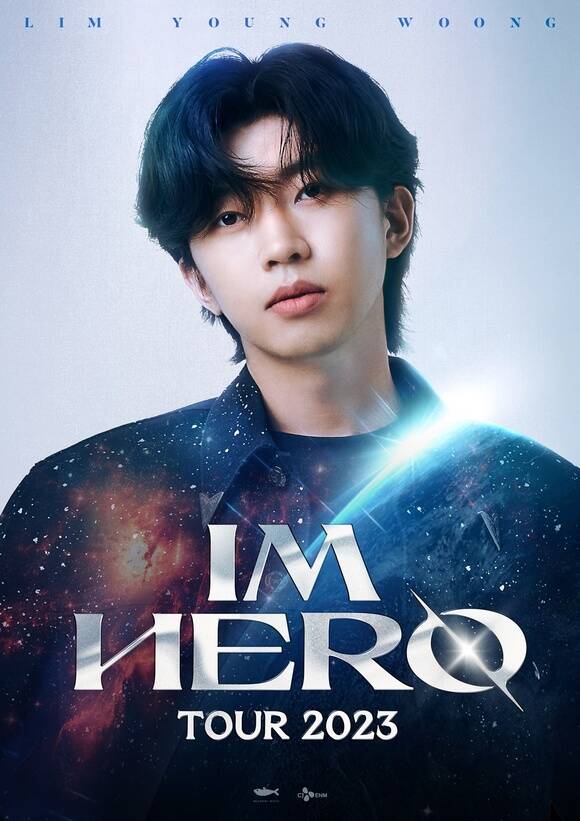 Source: Mulgogi Music
Lim Young Woong will hold his own concert titled 'IM HERO' at KSPO Dome, Seoul on October 27, 28, 29 and November 3, 4, 5 and continue to hold concerts in Daegu in November, Busan and Daejeon in December, Gwangju in January next year. Meanwhile, the public is also looking forward to the stage that Im Young Woong will bring at 'The Fact Music Awards 2023'.
Lim Young Woong and The Fact Music Awards have a deep relationship. Lim Young Woong won the most popular award and the most popular person award at the Fan N Star category in 2020 and 2021. Last year, he won 5 major awards including Artist of the Year, Artist Favorite Artist , Popularity Award and Angel N Star Award in the Fan N Star category,... . This year, the notable point is how many trophies he will hold in his hands.
Previously, The Fact Music Awards announced the line-up of rounds 1~4 including ATEEZ, ITZY, TREASURE, NMIXX, ZEROBASEONE, Xikers, BOYNEXTDOOR, Kwon Eun Bi, Jannabi, Aespa, IVE, New Jeans, Seventeen, Stray Kids .
Additionally, 15 music groups, including Lim Young-woong, have confirmed their appearance at '2023 The Fact Music Awards'. This is the strongest squad of all time that cannot be seen anywhere else.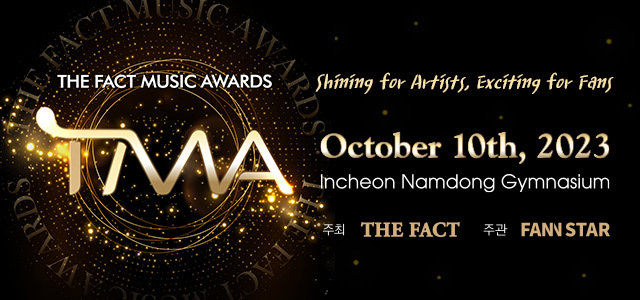 Source: TMA
The Fact Music Awards has created a successful annual music festival with enthusiastic praise as a music awards ceremony created by K-pop artists and fans and is raising expectations. this year with the participation of famous senior and junior artists at home and abroad. What's even more interesting is whether or not additional lineups will be revealed. The '2023 The Fact Music Awards' ceremony will be held at Namdong Gymnasium in Incheon on October 10.
The red carpet event begins at 4:30 p.m. and the awards ceremony begins at 6:30 p.m. The red carpet and main event can also be viewed online. In Korea, Indonesia, Philippines and Thailand, you can watch the show through the Idol Plus app and website as well as through the Japanese video platform Lemino, and you can enjoy it live on the show at the same time TV, MUSIC ON! TV.
Source: The Fact DP