Park Hyo-joo, Oh Hee-jun, Seo Jeong-yeon and Jeong Young-joo also participate... Spectacular special appearances and supporting actors.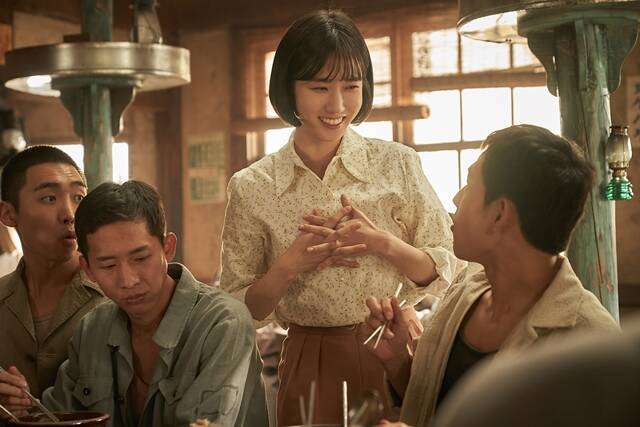 Source: Lotte Entertainment
[The Fact|Reporter Park Ji-yoon] Actress Park Eun-bin fills '1947 Boston' with richness.
Park Eun-bin played the role of Ok-rim in the movie '1947 Boston' (directed by Kang Je-gyu) and exuded a unique appearance. This is a film about the challenges and thrilling journey of marathon runners competing in international competitions bearing the Taegeuk symbol for the first time after liberation.
Ha Jung-woo plays Korean marathon legend Son Ki-jeong, and Si-wan plays Seo Yun-bok, the national representative of the 1947 Boston Marathon. Among them, Ok Rim, played by Park Eun Bin plays the role of Seo Yun Bok, who creates a rosy atmosphere, an indomitable marathon runner with the dream of becoming the next Son Ki Jeong.
Park Eun-bin, who has proven his extensive acting abilities through dramas such as 'Love Story', 'Stove League' and 'Weird Lawyer Woo Young-woo', exudes lovely charm with shy eyes and a sweet smile.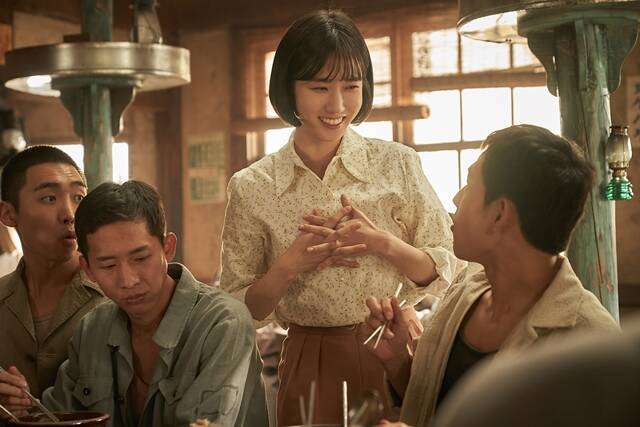 Source: Lotte Entertainment
Park Hyo-joo, Oh Hee-jun, Seo Jeong-yeon, Jeong Young-joo also participate and contribute. Park Hyo-joo plays Yoon Seo, the wife of Nam Seung-ryong (played by Bae Seong- woo plays). ), is an athlete and coach of the national marathon team. She silently supports her husband's challenges and brings warmth to work.
Here, Oh Hee-jun plays Dong-gu, Seo Yun-bok's best friend, who has been by his side for a long time and actively supports his marathon running talent, Seo Jeong-yeon plays Seo's mother Yun-bok, and Jeong Young-joo play Ok-rim's mother and the owner of Son Ki-jeong's favorite soup shop, adding vitality to the play.
'1947 Boston' will be released on the 27th.