Kim Jae Joong - Lee Young Ji → Stay C confirmed to join AAA
Announced additional line-up including Stray Kids, New Jans.... held in the Philippines.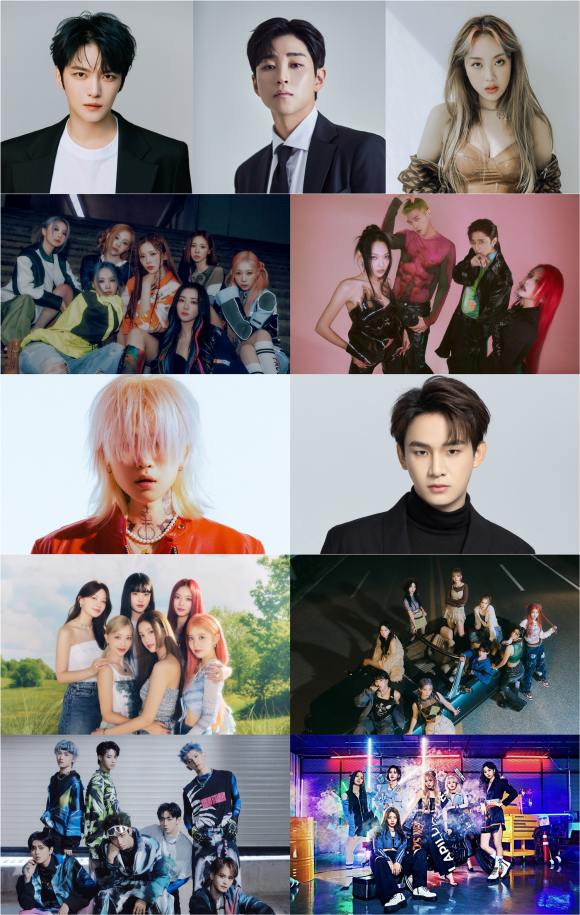 [The Fact - Reporter Kim Saet Byeol] Kpop singers with powerful songs and performances will appear at '2023 AAA'.
Singers Kim Jae Joong, DinDin, Lee Young Ji, Ash Island, Yao Chen, Dreamcatcher, KARD, Stay C, Kep1er, Tempest and Lapillus have confirmed their attendance at the Asia Artist Awards (2023 Asia Artist Awards - Philippines). - below) takes place at Arena, Philippines on December 14.
First, the news that Kim Jae Joong - the male singer who has received unique love at home and abroad and is actively working with a focus on Hanllyu - will participate is also attracting a lot of attention.
Dindin also participates with excellent music composition and lyric writing skills, continuously releasing albums and collaboration projects with many other artists. He is expected to make a comeback with a new single on the 15th.
Rapper Lee Young Ji is attracting attention when participating in the level mission song 'Smoke' in the recently released album Street Woman Fighter 2 (Mnet) and climbing to the highest position on the digital music chart. Ash Island, released the full album vol.3 Rose last May and is expected to go on stage to perform and meet foreign fans.
Dreamcatcher, a group that is attracting global fans with its unique worldview and girlcrush appeal, will also participate. The mixed group 'KARD' which received the AAA Best Choice award at '2022 AAA' is again expected to receive the award at '2023 AAA'.
After debuting as a member of 'R1SE' through the audition program 'Changjo 2019' in China, Yao Chen is continuing to receive warm love after his solo debut in 2021.
Stay C, a group strong in live performance, will also once again accompany 'AAA' after this year's New Wave award of '2021 AAA'. Kep1er, after winning two awards New Wave and Best Choice at '2022 AAA', is expected to confirm his presence in '2023 AAA'.
Tempest and Lapillus have confirmed their continuous participation for 2 years after '2022 AAA'.
Asia Artist Awards was first held in 2016 as the first comprehensive awards ceremony in Korea combining actors and singers, through which you can meet movie, drama and Kpop stars at a place.
While Jang Won Young, Kang Daniel and Sung Han Bin took on the role of MC, previously, New Jeans, Le Sserafirm, BoyNextDoor, NMIXX, Zero Base One, Stray Kids, The Boyz, Itzy, Kwon Eun Bi and &TEAM also participated. notice of participation in the program. In addition, actors Kim Sun Ho, Ahn Hyo Seop, Kim Se Jung, Moon Ga Young, Lee Dong Hwi, Lee Jun Hyuk, Cha Joo Young and Lee Eun Sam will also attend.