The 28th Busan International Film Festival will be held from October 4 to 13.
Han Hyo-joo also participated in 'Solo Battle 2'... Plans to share true stories with the audience.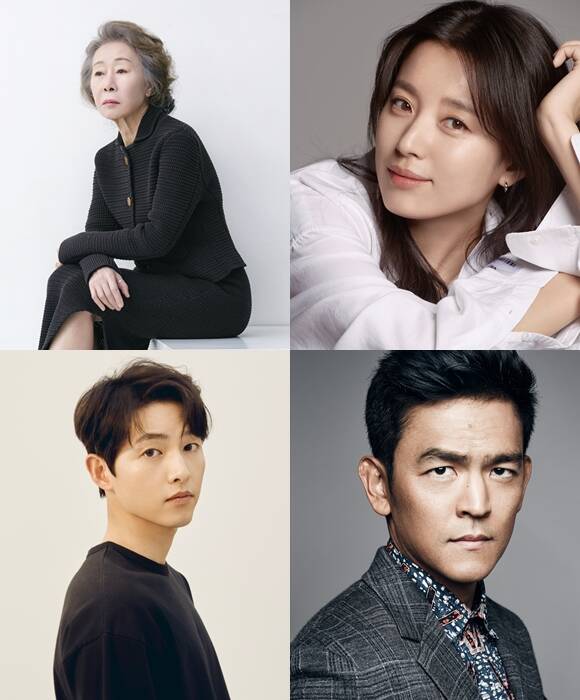 Source: Cine21, BH Entertainment, Benjo Arwas, Hijium Studio,
[The Fact|Reporter Park Ji-yoon] Actors Yoon Yeo-jeong, Han Hyo-joo, Song Jong-ki and John Cho will appear at Actors House at the 28th Busan International Film Festival (BIFF) .
The 28th Busan International Film Festival announced this year's cast for Actors House on the 14th. Busan International Film Festival Actors House, newly established in 2021, is a special talk show that looks revisit their filmmaking process with leading contemporary actors and share authentic stories from behind-the-scenes stories to future plans.
First, Yoon Yeo-jeong, who became the first Korean actor to win the Best Supporting Actress award at the 93rd American Academy Awards for the movie 'Minari' (2020), Visit Actors House. He made a strong impression playing Seonja in Apple TV's 'Pachinko', and showed off his warm side and great sayings through tvN's 'An Unexpected Journey'. Accordingly, Yoon Yeo-jeong plans to attract audiences with fresh comments and sincere messages at Actor's House.
Han Hyo-joo, who returned with 'Solo Battle 2' (2023), also attended Actors House. Continuing to act in films such as the movie 'Beauty Inside' and the TV series 'W', she recently played Lee Mi-hyeon, who has superhuman five-sense abilities, in the Disney+ series 'Moving' and is meeting audiences around the world. world.
Song Jong-ki, who served as MC at the opening ceremony of the 26th Busan International Film Festival, returned to Busan for the first time in two years with 'The Hwaran' (2023). In particular, 'Hwaran' was invited to participate in the Un Certain Regard section of the 76th Cannes Film Festival and received a warm response, while Song Jong-ki plays Chi-Geon, a middle-level boss of an organization. , heralding a strong performance. change. There are high expectations for the new appeal he will show once again, after creating an unparalleled character through Netflix's 'Victory', the drama 'Vincenzo' and 'The youngest son of a Chaebol' family.
Korean-American actor and screenwriter John Cho, who was invited to participate in this year's special, also met the audience. One of the first Korean-American actors to star in Hollywood films and television series, he published the coming-of-age biographical novel 'Problem Child' last year. John Cho plans to personally share his acting theory and the coming-of-age stories that influenced it.
The 28th Busan International Film Festival will be held at the Busan Cinema Center area for 10 days from October 4 to 13.
Anyone can participate as an audience member at Actors House, and the entry fee is 9,000 won. All proceeds from this event will be donated to Save the Children, an international children's support organization, and specific booking methods will be announced later on the Busan International Film Festival website. .