'You and I' starring Park Hye-soo, to be released in October...no secret comeback
Following in the footsteps of Jo Byeong-gyu and Kim So-hye, the actor suspected of school violence returns... Of course, receiving unwanted attention.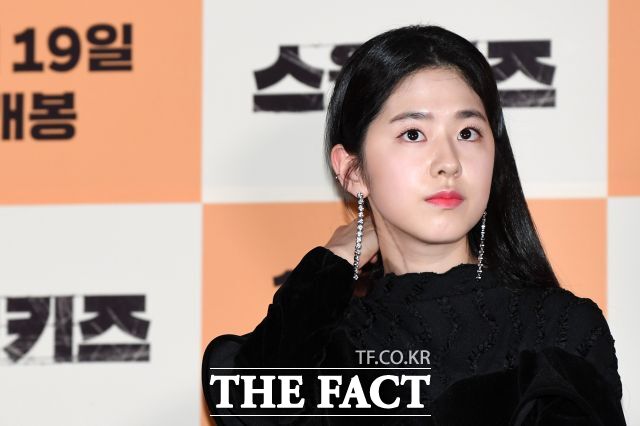 [The Fact|Reporter Park Ji-yoon] Actress Park Hye-soo began her comeback without being able to completely shake off suspicions about school violence. Attention is focused on whether he can take advantage of this opportunity to overcome the controversy and continue operating, or whether he will continue to maintain an ambiguous attitude and cause further damage to the public. your job or not.
The movie 'You and I' (directed by Hyun-cheol Cho) starring Park Hye-soo has been confirmed to be released in October. Therefore, Park Hye-soo plans to meet the audience for the first time. first in three years since 'Samjin Group's Toeic English Class' (2020).
The work is a story about two high school students Semi-mi (played by Park Hye-soo) and Ha-eun (played by Kim Si-eun) spending a day dreaming about the words they want to say to each other. in my heart. Movie 'Chinatown', Netflix 'D.P.' Actor Cho Hyun-cheol, who left a strong impression with movies like <The Movie>>, tried his hand at writing and directing a feature film for the first time with director role. Park Hye-soo quietly takes on the role of Se-mi, who is not good at expressing her emotions.
The biggest reason why the release of 'You and I' attracted public attention is because it was the return of Park Hye-soo, who was entangled in suspicions of school violence. Previously, Park Hye-soo temporarily suspended activities after the Blue Dragon Film Awards in February 2021 due to suspicions of school violence.
At that time, Park Hye-soo's management company, Santa Claus Entertainment (now Ghost Studio), denied the accusations. Park Hye-soo also announced legal action on his SNS, saying, "Currently, I feel that expressing my opinion on all the fake rumors that are spreading around is useless." meaning. I will act on this without further waiting or compromise." ."
However, additional revelations surrounding Park Hye-soo continued, and once controversy arose, it did not subside easily. Finally, KBS' 'Dear M' starring Park Hye-soo postponed its first broadcast schedule. This work has not yet been released to the world, and Park Hye-soo has caused great damage to the people who worked hard together.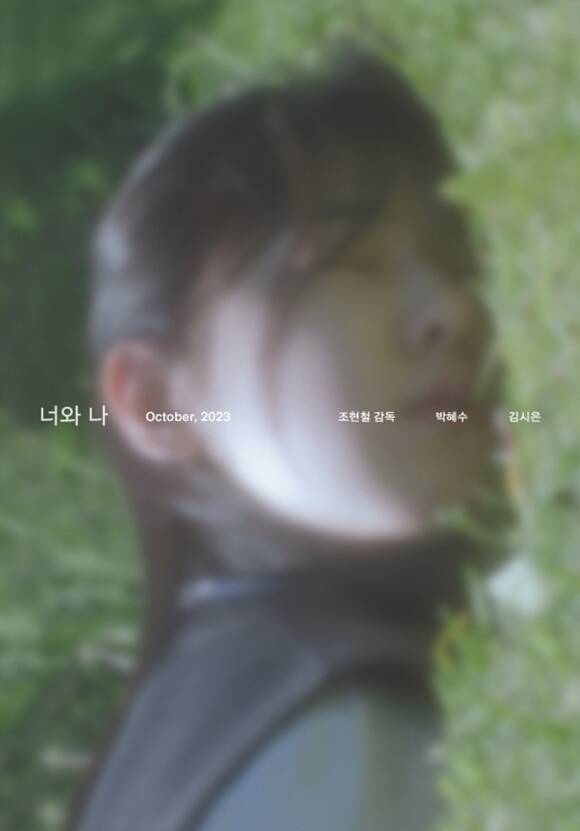 Source: Tre Film Company Limited
Although Park Hye-soo denied the accusation of school violence, she still temporarily suspended her activities, seemingly attracting public attention. And I attended GV 'You and I' in the 'Today-Vision' section of the 27th Busan International Film Festival held last October. Appearing at an official event two years after the school violence suspicion, he said: "I will not hide from this situation but will face it and try my best to resolve it. If you wait a little longer, I will give you a chance when everything is resolved so I can tell you more details."
However, Park Hye-soo's accusations of school violence are still ongoing. This is because no official position has been revealed since last year's Busan International Film Festival. In this situation, 'You and I' has been confirmed for release.
Jo Byeong-gyu, who previously returned with tvN's 'Phenomenal Rumors 2: Counter Punch', failed to maintain the momentum of part 1 and left miserably, while KBS2's 'Pure Boxer' starring Kim So-hye's cannot escape the 1% viewer rating range. The reporting records of the actors returning without thoroughly resolving the school violence suspicions were very shabby, and when the issue of Kim Hee-ra's school violence arose, negative public opinion It's natural to build up around Park Hye-soo's return.
Suspecting school violence is the most difficult because people can remember the same thing differently depending on their location and it is difficult to find solid evidence as time passes. However, because this is a problem where there can be victims, the public is most strict with the word 'school violence' and artists cannot rush back to work.
Previously, Park Hye-soo said, 'I am trying my best to resolve the problem, and when it is resolved, I will find an opportunity to tell you the details.' This opportunity should not be used as a press conference or 'you and me' interview. Unless you want the public to focus more on the school violence allegations than on the job.
We still don't know what Park Hye-soo's return will lead to. Attention is focused on whether he can express his correct views and overturn negative public opinion because of his own pride and because of the 'You and I' that is the business of many people, or whether whether he will return or not is neither good nor bad.