He plays the role of Director Kim Yeol's advisor, Director Shin... Reunion after 15 years.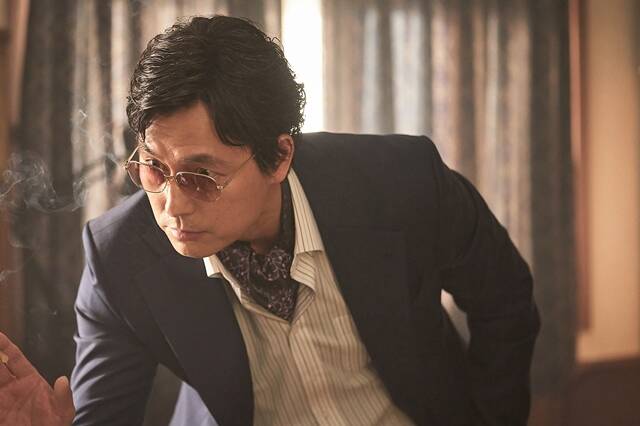 Source: Barunson E&A Company Limited
[The Fact|Reporter Park Ji-yoon] Actor Jung Woo-sung exudes irreplaceable presence in 'Cobweb'.
Distributor Barunson E&A Co., Ltd. announced on the 18th, "Jung Woo-sung will make a special appearance in the movie 'Cobweb' (directed by Kim Ji-woon) as Director Shin, the mentor of Kim Yeol (played by Song). Kang Kang -cough), a film director who aspires to create a masterpiece."
Song Kang-ho and Jung Woo-sung, who played good guys and weird guys in 'The Good, the Bad, and the Weird', first met as teacher and student in ' The Spider's Nest' 15 years.
Accordingly, Song Kang-ho said at the press conference for 'Cobweb' held on the 14th, "Jung Woo-sung showed the best acting. It's rare for an actor to act with passion." so passionate every time", and "I was in the middle of filming another work at that time so I was very grateful that he took the time to act passionately. "It was very touching", he said and expressed. express your feelings.
Among these, the new director in 'Cobweb' which is still being released on this day exudes an irreplaceable presence with a delicate but different image. Director Shin in the film is a genius film director of his time, who made Shin Seong Film the best film studio in Korea. Kim Yeol used to be director Shin's assistant director but debuted as a director after Shin passed away in an accident.
Even director Kim Yeol's well-received debut film was suspected of being the posthumous work of his teacher, Director Shin, and all of his subsequent works had a bad reputation as cheap and adulterous, making him even more obsessed with creating masterpieces. This raises expectations for the work about the unique relationship that Song Kang-ho and Jung Woo-sung will return to.
'Spider's Nest' is an entertaining story about director Kim Yeol, who believes that if he changed the ending of the movie 'Spider's Nest', which was filmed in the 1970s, it would become a masterpiece. and promoted filming in a new style. The situation of censors and actors and producers who don't understand the content being changed is going crazy. It's a beautifully drawn movie. It opens on September 27.