New Jeans wins Next Leader award in 'TMA 2022'
During the interview, the group showed a very shy and youthful image.
Shows charm that contrasts with her extremely famous image.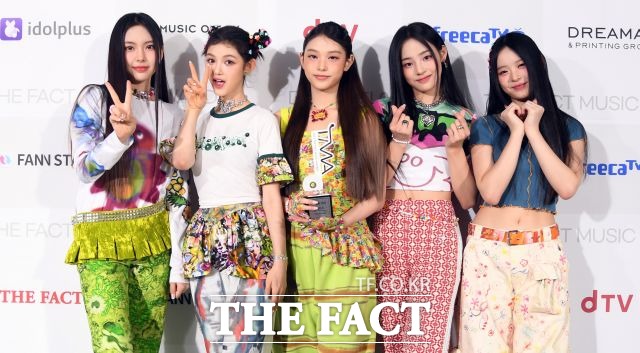 Source: Reporter Lee Sae Rom
New Jeans video interview link: https://youtu.be/pPEdhxj7DLc
[The Fact - Reporter Lee Sang Bin] Let's review the image of girl group New Jeans 1 year ago after confirming their participation in '2023 The FACT MUSIC AWARDS', what was it like?
On October 8 last year, New Jeans appeared at The Fact Music Awards (TMA) ceremony held at KSPO Dome, Bangi Ward, Songpa District, Seoul.
After debuting on July 22, New Jeans quickly became a monster rookie of Kpop with explosive popularity and stepped onto the award ceremony stage with '2022 TMA' after less than 3 months of debut.
New Jeans is the rookie that received the most attention and expectations of the year and showed a different charm with shyness and youthfulness in contrast to their terrible popularity in an interview with <The Fact> .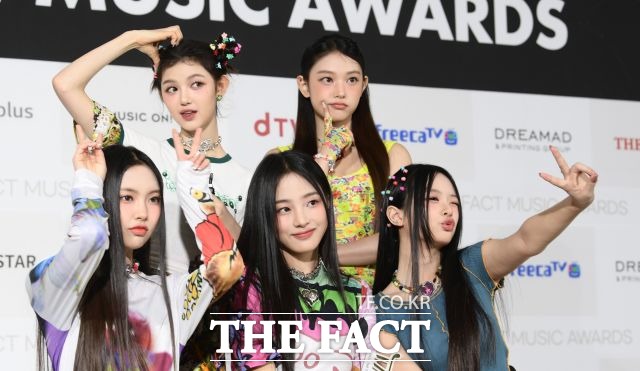 Source: Reporter Lee Sae Rom
Despite sweeping the music charts and receiving a lot of public attention when they first debuted, New Jeans are still really 'rookies' when interviewed.
The Fact Music Awards ceremony will be held on October 10 at Namdong Gymnasium, Incheon. The awards ceremony will start at 2:30 p.m. (Korean time) on the red carpet and 6:30 p.m. (Korean time).
ATEEZ, ITZY, TREASURE, NMIXX, Zero Base One, Xikers, Boy Next Door, Kwon Eun Bi, Jannabi, Aespa, Ive, New Jeans, Seventeen, Stray Kids, Lim Young Woong and Lee Chan Won have been named in the lineup- up.
☞ ■ Join the ticket giveaway event for The Fact Music Awards 2023 now