'This trip is so "handsome"' .... 'Magic Lamp' by Kim Jae Joong and Jeong Han, Dino (SEVENTEEN)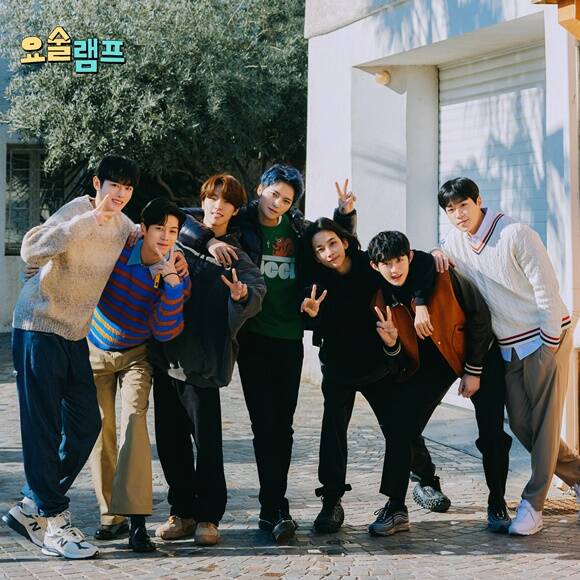 [The Fact - Reporter Moon Hwa Young] The first episode will be broadcast at 12 midnight on September 25
Kim Jae Joong and Jeonghan, Dino (Seventeen) will go to Montpellier, France.
On August 13, the production team of the entertainment program 'Magic Lamp' (MBC Every 1) released a poster containing the members' personalities. The public is paying attention to the travel reality show created by the new combination of eldest brother Kim Jae Joong and youngest brother Dino.
'Magic Lamp' is a travel reality show made by 7 guys who are living a fierce life such as Kim Jae Joong, Jeonghan, Dino (Seventeen), Kang Hee, Lee Joo An, Jun.p, Tan Le Montpellier is in the south of France.
The published poster contains the free and liberal images of Kim Jae Joong, Jeonghan, Dino (Seventeen), Kang Hee, Lee Joo An, Jun.p, Tan. Not only does each member's personality come alive with their own stylish outfits, but the comfortable atmosphere is also added, making fans look forward to the harmonious combination between the members.
In particular, not everyone is staring at a certain place, but each person is looking at a different place. This makes fans curious about what story will be opened when each member's eyes meet.
Besides, the phrase "This trip is so handsome" also means that the trip of the 7 members in Montpellier, France was made not only "handsome" in appearance but also a great trip. great.
'Magic Lamp' will air its first episode at 12 pm (KST) September 25.