He played the role of the family's left-hand man, Jong-chil, in 'Family's Glory: Returns'.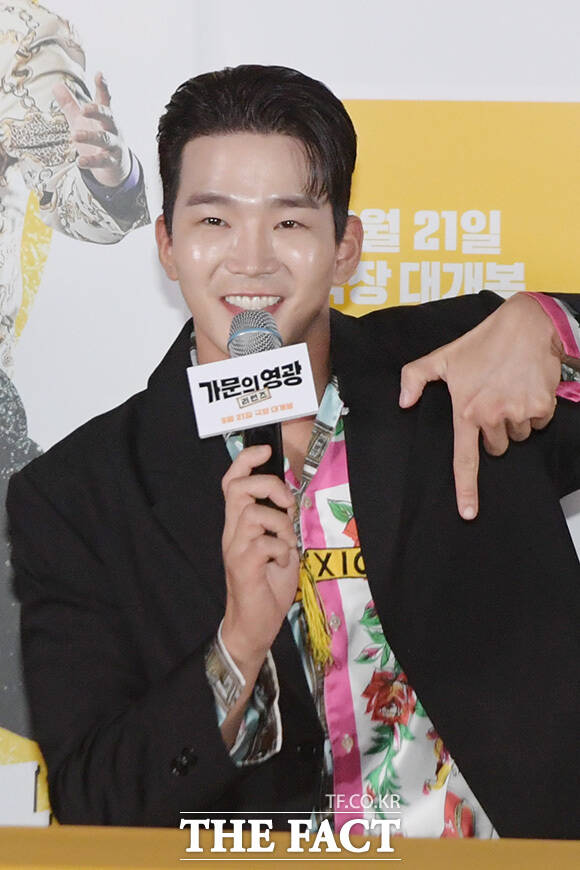 Source : Intern reporter Jang Yoon-seok
[The Fact|Reporter Park Ji-yoon] Actor Go Yoon, son of former People's Power Party legislator Kim Moo-sung, expressed his thoughts on the parody of 'No Look Pass.'
Go Yoon attended the press presentation/release and press conference of the movie 'Family Glory: Returns' (directed by Jeong Tae-won and Jeong Yong-gi, hereinafter referred to as 'Family Glory') held at CGV Yongsan I'Park Mall in Seoul on November 11. the morning of the 19th and shared many stories related to work. . Go Yoon plays Jong-chil, the left-hand man of a family with an impressively large face, and the work attracted attention for its parody of Kim Moo-sung's 'No Look Pass'.
On this day, when Goyun was asked, "Have you received permission from your father?", he said, "Tomorrow is my father's birthday" making everyone laugh. Then he said: "I should have given you a gift as a son, but I'm sorry for giving you another problem."
In the play, Yappari (played by Choo Seong-hoon) spontaneously hands over his suitcase to his staff upon returning to Korea with Eugene (played by Ki Eun-se) and Jong-chil watching. Go Yoon, who plays this role, honestly said, "The director came up with the idea for the scene through improvisation."
At the same time, Go Yoon said, "I haven't told my dad yet" and "I plan to tell him soon and go to the theater to watch the movie with my dad when the movie comes out."
'Family Glory: Returns' is a comedy about the life and death plans of the Jang family, who devise all kinds of plans to get famous star writer Dae-seo (played by Yoon Hyun-min). and the youngest daughter of the Jin family- Kyung (played by Yu Ra) gets married, opening on the 1st.