Announcing the teaser of the new jury.... Warm anticipation during the interview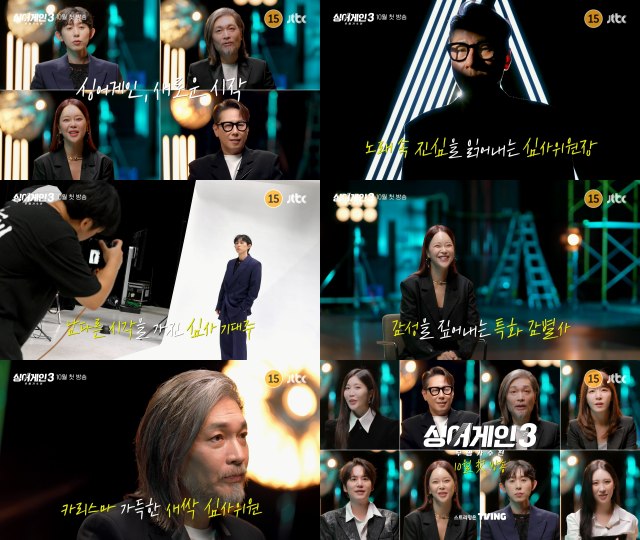 When JTBC's 'Singagain 3' first aired in October, the new judges participating were revealed.
[The Fact - Reporter Kim Saet Byeol] Singers Lim Jae Bum, Yoon Jong Shin, Baek Ji Young and rapper Code Kunst will participate as new judges in the show 'Singagain 3'.
On August 22, the production team of the show 'Singagain 3 - Unknown Singer' (hereinafter referred to as 'Singagain 3') announced the judges' teaser, thereby attracting people's expectations. see about the new judges.
The published video contains images of Lim Jae Bum, Yoon Jong Shin, Baek Ji Young, and Code Kunst as newcomers to the jury. Additionally, what previous judges felt and expected of them is also included in the interview format.
First, with Yoon Jong Shin - who has just taken on the role of jury president - he has gained a lot of public expectations: "Can you read people's moods when singing?" . Regarding Code Kunst, "The judge has details" and "will play a role in helping listeners listen to music more widely and comfortably."
Baek Ji Young shared, "When I sing, I can see how deeply I'm immersed." Finally, Im Jae Bum - who participated as the youngest brother of the jury - expressed his expectations: "We will excel in discovering and appealing to emotions", "We will bring give the most honest opinions and bring excitement to music."
'Singagain 3' is an audition program with a new concept that gives earnest singers on stage a "one more chance" to stand before the public again. Unknown singers that the world couldn't recognize, artists of forgotten misfortune, people with talent but at the wrong time, all took the stage and impressed the audience through every season.
The show 'Singagine 3' will air its first episode in October with 4 new judges possessing different charms.