A fantasy adventure that transcends time and space presented by Studio Ghibli.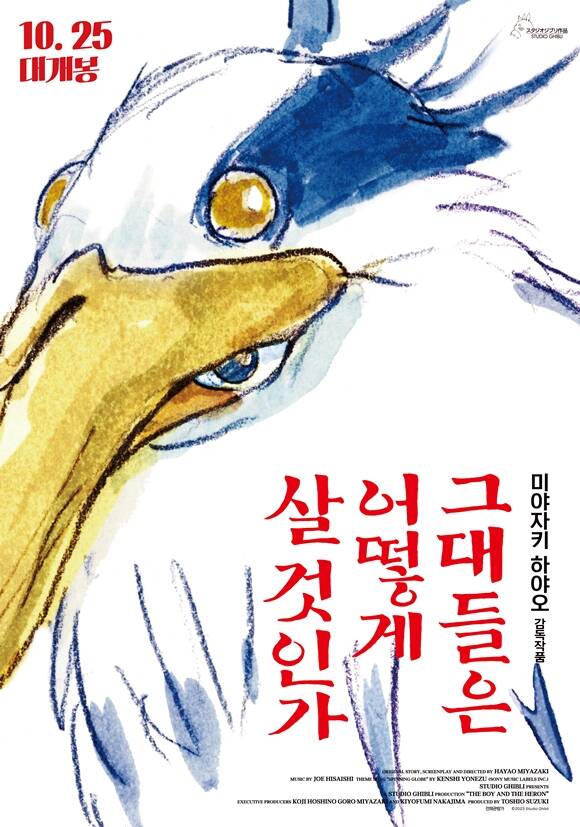 Source: Daewon Communications Co., Ltd
[The FactㅣIntern reporter Soobin Choi] 'How Will You Live' finally meets the domestic audience.
Importer Daewon Media Co., Ltd. announced on the 21st, "The animated film 'How Will You Live' (original work, script, director Hayao Miyazaki) has been confirmed for domestic release on October 25." In addition, the main poster depicting a mysterious heron was also released, attracting attention.
The work is a fantasy adventure through time and space, where Mahito, a boy who accidentally enters a mysterious world beyond time and space, meets a mysterious heron. It is known as an autobiographical story by animation master Hayao Miyazaki and is a work that incorporates his original artistic world, heralding the birth of a Ghibli masterpiece.
The poster released today attracts attention with the image of a blue heron with delicate drawings. Inside the mouth of a heron with yellow eyes and blue feathers is another eye with an intense gaze. As a result, curiosity about the identity of the mysterious heron increased.
In addition, the poster's logo, 'How Will You Live', is written in strong and impressive red lettering, heightening expectations for the film.
'How Will You Live' was released in Japan last July. Not only did it top the box office in the first week, but it also surpassed Spirited Away's box office achievement after only 4 days of release, thanks to which domestic audience interest is at its peak.
'How Will You Live', which contains everything about the master Hayao Miyazaki, who returned after 10 years, will be released on October 25.