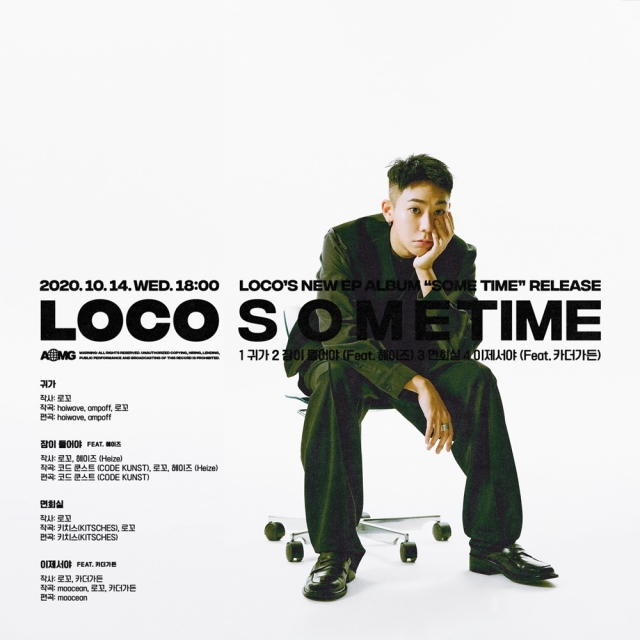 At noon on Oct. 12, AOMG unveiled a tracklist of Loco's EP "SOME TIME," which details the form of the new album and participating artists on its official SNS channel.
According to the tracklist, the EP "SOME TIME" consists of a total of four tracks, including CODE KUNST, hoiwave, ampoff, KITSCHES, and moocean, with the participation of different producers and featuring Heize, Car and the garden.
Loco's EP "SOME TIME" is scheduled to be released at 6 p.m. on Oct. 14 on all online music sites at home and abroad.