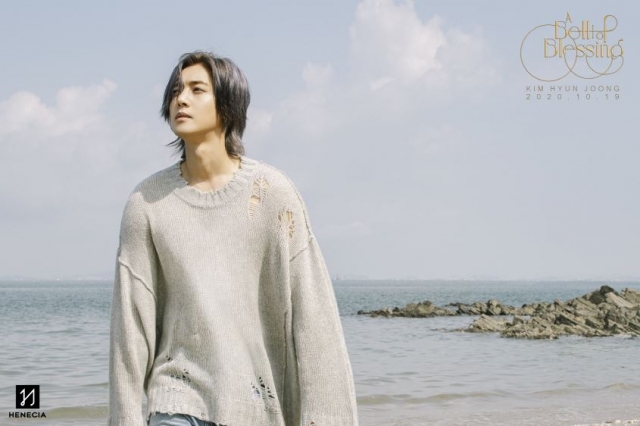 On October 12th, Kim Hyun Joong released two teaser photos that give a preview of the concept of the studio album'A Bell of Blessing' on the official SNS of the agency Henezia, amplifying expectations for the album.
In the teaser image that was released, the image of a calm beach with a lonely autumn atmosphere was contained in the background. In another image, the mystical tone and manners are created with a moist emotional look and a green natural background, creating a mysterious atmosphere unique to Kim Hyun Joong.
Kim Hyun Joong's full album can be found on the online music site 12:00 noon on October 19th.