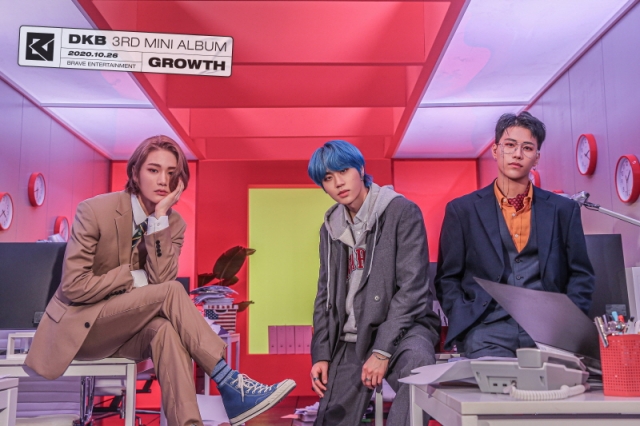 On October 14th, at midnight, Brave Entertainment released a photo teaser of 'GROWTH' through DKB 's official SNS.
The unit photo teaser of DKB LUNE, GK, and TEO with the office in the background captivated the attention of the members with the elegant and chic eyes that are contrary to the dandy styling of the suit.
On the other hand, DKB is planning to continue active activities by releasing their third mini-album 'GROWTH' on October 26th.