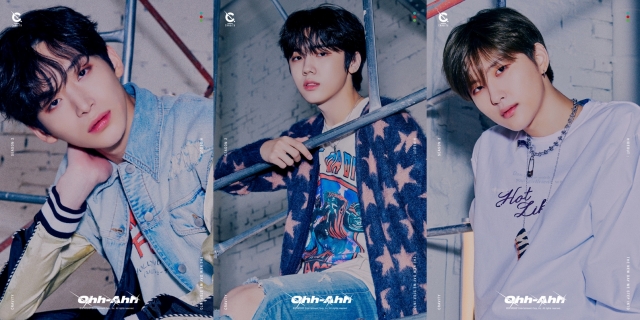 CRAVITY posted a concept photo of the follow-up title'Ohh Ahh' on the official SNS channel on October 13th at 9pm.
JUNGMO, SEONGMIN, and WOOBIN mix and match a blue jacket, man-to-man, and cardigan suited to their individuality in a crude but stylish industrial interior in the published photos, bringing soft charisma and boyishness to a stylish fashion at the same time, causing excitement.
The follow-up title, "Ohh Ahh," is a track from "CRAVITY SEASON 2. HIDEOUT: THE NEW DAY WE STEP INTO," released in August, and is a unique song that Ghetto Funk stands out in the hybrid genre of Nu-Disco and Electro Pop.