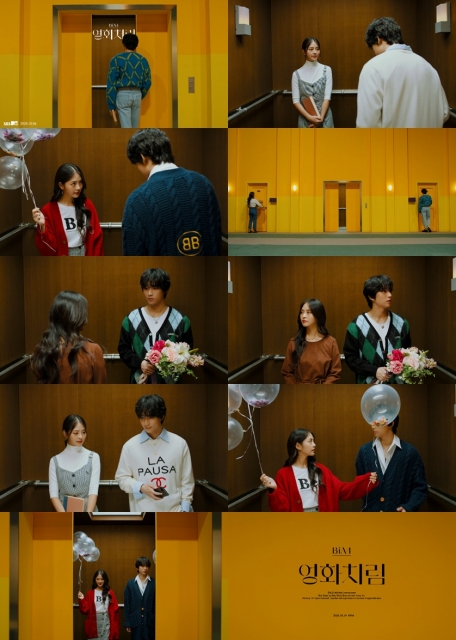 On Oct. 16, the agency WM Entertainment released the final trailer video for B1A4's fourth full-length album "Origine" on its official SNS channel.
The released video depicts a girl riding together with a big box as GONGCHAN enters the elevator. Living in a building and facing each other in the elevator, the girl gives GONGCHAN a balloon and the two smile brightly. GONGCHAN's clear-cut features and aura like a nobleman were conveyed with fresh and sweet emotions as if watching a romance movie, raising expectations for a comeback.
The title track "Like a Movie" is CNU's self-composed song that compares emotions that feel as if time had stopped to a situation where they became the main characters of a scene in the movie.