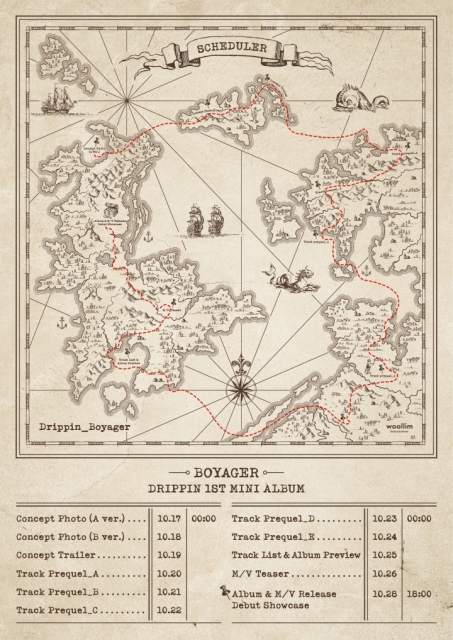 Dripin's agency Woollim Entertainment began its full-fledged debut countdown at midnight on Oct. 16, unveiling the scheduler for its debut album "Boyager" on its official SNS.
According to the released scheduler, Dripin will meet global fans with a variety of content containing the worldview of "Boyager," including concept trailers, track prequel, track list, album previews and music video teasers, starting with the release of concept photos on Oct. 17.
The title of the debut album, "Boyager," is a combination of "Boy," which means boy, and "Voyager," which means an unmanned U.S. space probe or long-distance traveler.