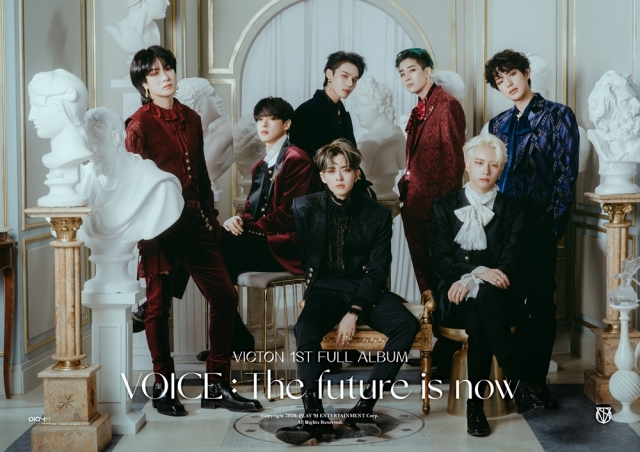 On November 12th, PlayM Entertainment released a version of 'The future', the first group concept image of VICTON's regular album 'VOICE: The Future is Now' through VICTON's official SNS on November 12th.
In the released image, VICTON perfectly digests a velvet suit and catches the eye at once with his imposing and graceful figure of "the nobleman pose." VICTON members, who gave off an overwhelming aura with deeper eyes, intense charisma and masculinity, have raised expectations for the new album by completing the dazzling visuals of seven members.
Since then, VICTON has added to its curiosity by announcing that it will capture a variety of aspects of the new concept through individual images, highlight medley and music video teasers, as well as a total of three versions of concept photos, "The Future," "is" and "Now."