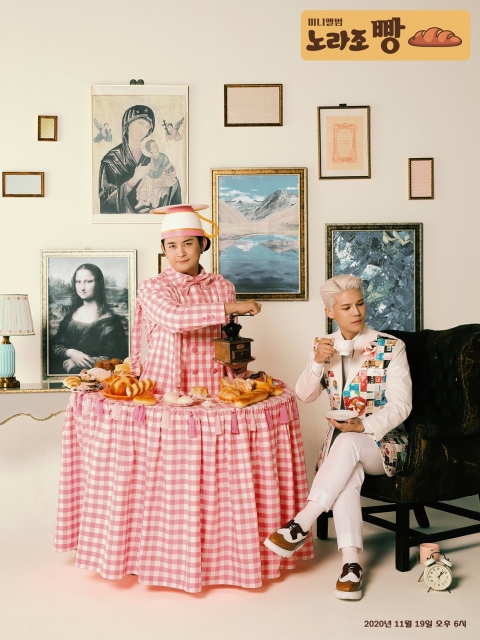 Norazo (Jobin, Wonheum) released the first concept photo of the new digital single 'Bread' through their official SNS account on the afternoon of November 15th.
In the image, Norazo is enjoying an elegant tea time wearing a table and a milk carton costume that was previously released on MBC's entertainment program 'Point of Omniscient Intervention' broadcast on the 14th. Jobin, who digests the table with various breads in clothes, is making coffee himself, and Wonheum, wearing a jacket woven with milk cartons, is enjoying the coffee and makes a laugh.
In particular, the static atmosphere and famous painting background that is contrary to Norazo's pleasant usual image catches the eye. Jobin and Wonheum are arousing curiosity about how to show a 180-degree reversal from the concept photo on the 'Bread' stage.