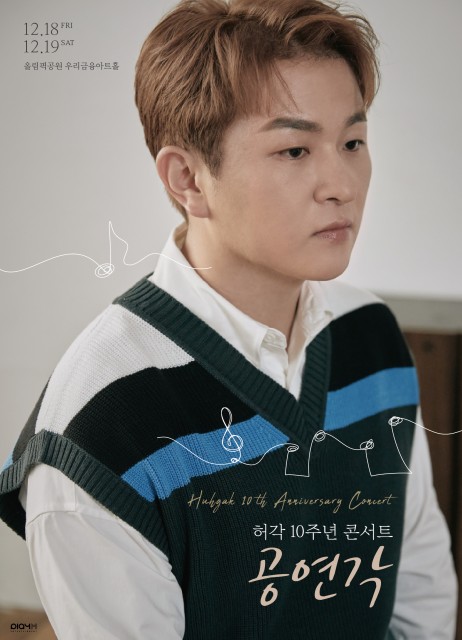 PlayM Entertainment stated, "Huh gak will hold a concert 'Gongyeongak' at Woori Finance Art Hall in Seoul Olympic Park on December 18th and 19th next month." Earlier, the agency released the poster and related information through the official social media channel of Heogak.
According to the released information, Heo Gak will hold a performance at 8 PM on December 18 and 6 PM on December 19 and meet the fans in person. Ticket reservations for this concert, which will be held as somewhat of a 'face-to-face event' under strict safety protocols and social distancing guidelines to prevent the spread of COVID19, will be opened through the online ticket sales office at 5 pm on November 18th.
As this concert is a performance by Huh Gak, which has been well-received as a 'luxurious performance', it is richly packed with explosive vocal power and splendid hit song medley, and it is expected to give an incredible impression to the audience this winter.