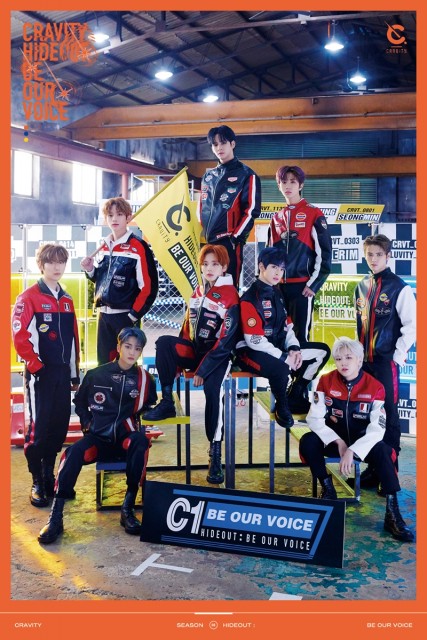 CRAVITY showed perfect visuals ahead of their comeback on the 19th.
CRAVITY (Serim, Allen, Jungmo, Woobin, Wonjin, Minhee, Hyungjun, Taeyoung, Seongmin) posted their third mini-album 'CRAVITY SEASON 3 HIDEOUT: BE OUR VOICE' through the official SNS channel on the afternoon of January 4th. Hideout: Be Our Voice)' released the group and unit versions of the first concept photo.
In the released concept photo, the whole figure of CRAVITY dressed as racers and the unit together are captivating. As 9 members are showing their completed appearance as a team, expectations are also being focused on the teamwork that CRAVITY will show through the new comeback.