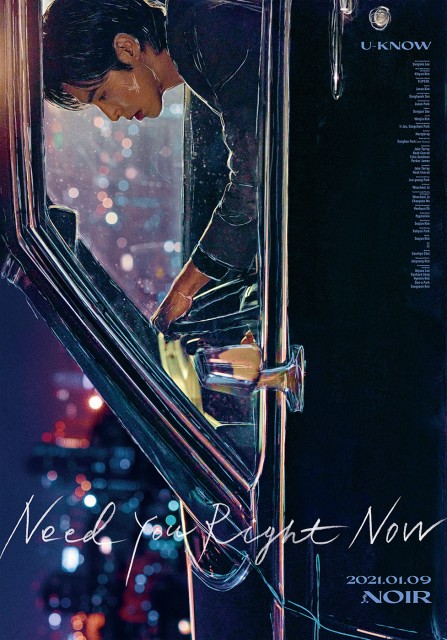 U-Know Yunho released a film poster of "Need You Right Now" on his second mini-album "NOIR" at 12 p.m. on January 8th on various SNS TVXQ accounts, drawing amassed attention with a sensuous image reminiscent of a movie poster.
The song "Need You Right Now" is a trendy synth-pop song that combines minimal composition and U-Know's classic vocals, and reminds us of a monodrama with the message "Carpe Diem" that he will love at this moment without being tied to the past or thinking about the future.
In addition, at midnight tonight, a track film will be released to meet the atmosphere of "Need You Right Now" through TVXQ's official YouTube channel and Naver TV's SMTOWN channel.