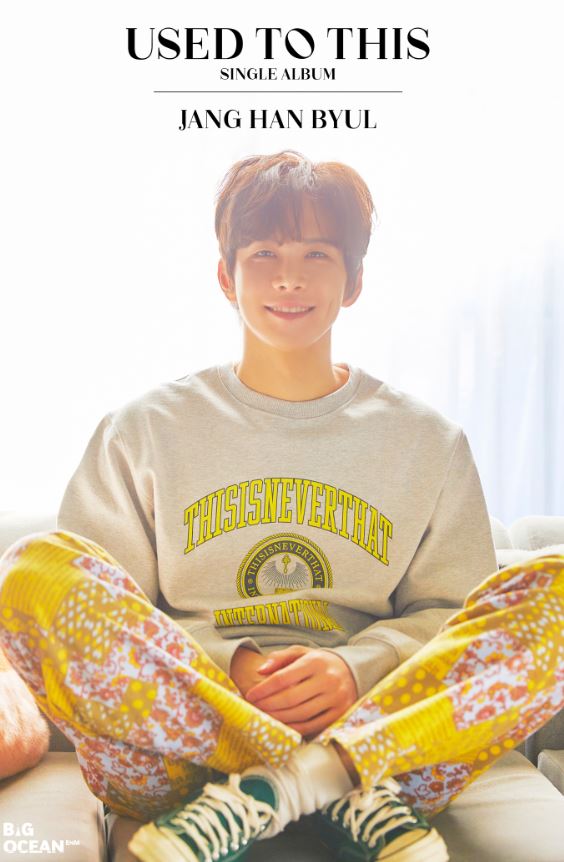 Singer Jang Han-byul revealed the concept photo and showed the essence of 'the Boyfriend-material meme'.
Big Ocean ENM showcased the concept photo of Jang Hanbyul's new song 'USED TO THIS' on their official SNS at midnight on January 11th, raising the expectations of Twinkler (fandom name) to the highest level.
The released concept photo shows Jang Hanbyul sitting comfortably and making eye contact with the camera. Jang Hanbyul, who has a distinctive feature, gave off his lovely charm with a fresh smile.
In particular, Jang Han-byul wore a costume that combines Ultimate Gray, the "in" color of the year, and Illuminating Yellow, giving off a unique boyish look, making viewers' hearts feel sweet and fuzzy.