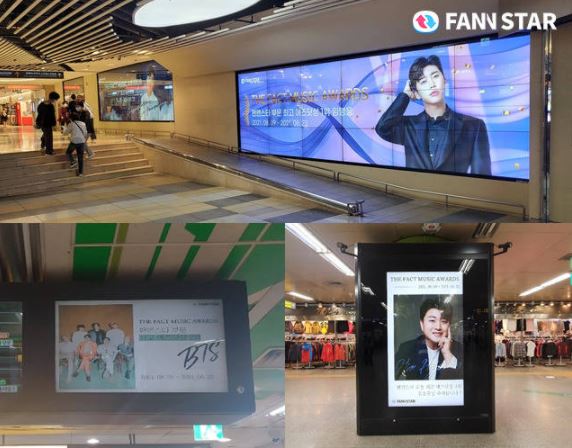 "2021 The Fact Music Awards" was held October 2nd through ONTACT.
[The Fact | Reporter Lee Ye-jin] The FACT MUSIC AWARDS (TMA) released a special screening video for the "Best Award" in the fan and star category at "Fan & Star."
Fan & Star, where fans and stars are together, released a special screening certification video of the top three teams in the fan & star category of the 2021 THE FACT MUSIC AWARDS, TMA on October 20th. The protagonists of the privilege are Lim Young-woong, BTS, and Kim Ho-jung.
Fan & Star held its first online vote in a total of four categories, including the "Best Award" for two weeks from 9th to the 23rd of last month (September), the "Choice Award-Singer," "Choice Award-Individual" and the "Trot Popularity Award."
Lim Young-woong topped the list of the "Best Award" votes. BTS was then named second, followed by Kim Ho-joong in third.
The No. 1 "Favorite Award" will receive a one-week advertising privilege on the digital electronic display of Lotte Department Store in Jamsil, Songpa-gu, Seoul, along with winning the TMA trophy. The second and third places will be screened on electronic boards in 42 waiting rooms at Subway Line 2 and CM boards at Hapjeong Station.
The special video of BTS and Kim Ho-joong was screened from October 20th to the 26th, and the video of Lim Young-woong, which began on October 23rd, can be found until October 29th.
The 2021 The Fact Music Awards, a K-POP festival enjoyed by music fans around the world, will be held on October 2 ontact to prevent the spread of COVID-19 and to ensure the safety of all cast members, staff and fans.
Top artists in Korea, including BTS, Super Junior, Hwang Chi-yeol, Seventeen, Oh My Girl, Brave Girls, ITZY, THE BOYZ, Stray Kids, ATEEZ, ENHYPEN, STAYC, Kang Daniel, CRAVITY, Weeekly, and Lim Young-woong, have confirmed their attendance and will only be held at the 2021 The Fact Music Awards.