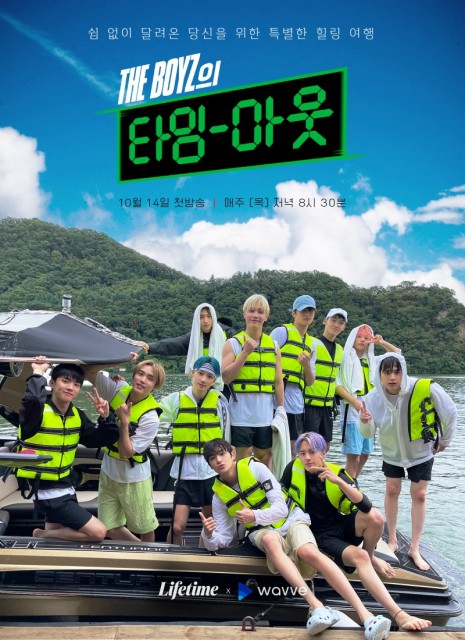 THE BOYZ is launching a "complete" entertainment show through a healing friendship travel reality.
THE BOYZ will unveil the healing reality "THE BOYZ Timeout" on October 14th through the Korea Lifetime X Wave channel. The reality broadcast, which features a dream-like moment in which 11 members who have been running nonstop since their debut travel as a whole group, is more anticipated as it is a special opportunity to meet the sincere members than ever before.
"THE BOYZ Timeout" depicts a pleasant deviation of THE BOYZ, a popular artist who is captivating the world, enjoying sweet relaxation outside the stage with their fourth year of debut and performance that overwhelms the stage as well singing ability.
The members will fill out The Boyz's bucket lists for healing, such as camping and surfing, and 11 people will spend time together. The scene of the filming site, which is surrounded by nature, such as a wide river and lush trees, is also expected to serve as a point of observation as well as the closeness of each other as they confess their honest feelings to each other.