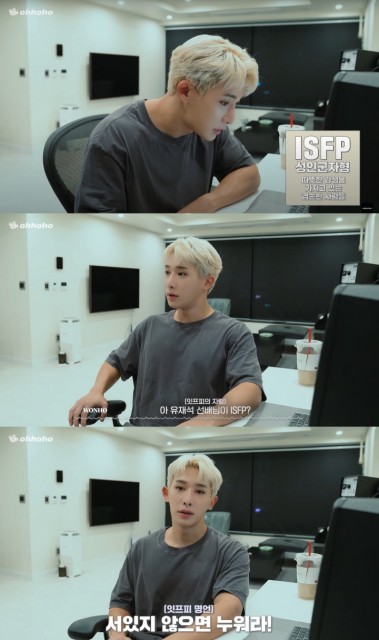 Singer WONHO's MBTI (Personality Type Test) results have been released.
Wonho revealed that he was conducting an MBTI test through his personal YouTube channel "ohhoho" at 8 p.m. on October 5th.
Wonho read the test questions and said, "What's the difference between facts and ideas?" He grumbled cutely, such as "How should I make a decision" and "I'm attractive," but worked hard on the test, drawing laughter.
As a result of the test, Wonho's MBTI was found to be ISFP. When Wonho was told that he had the same personality type as Yoo Jae-seok, he was surprised, saying, "He always has to meet and lead new people, but he worked hard."
After the test, Wonho said, "It may vary slightly depending on the current situation or emotion, but 95% seems to be correct."