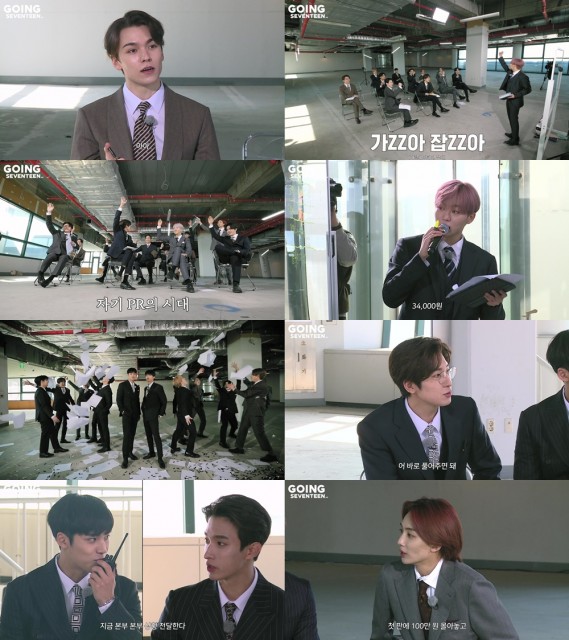 The group Seventeen (S.Coups, Jeonghan, Joshua, Jun, Hoshi, Wonwoo, Woozi, The8, Mingyu, Dogyeom, Seungkwan, Vernon, and Dino) released a new concept of content that combines stocks and chase.
"EP. 25 Catch Stock: Let's Go, Let's Get It" of "GOING SEVENTEEN," which was released on SEVENTEEN's official YouTube channel at 9 p.m. on October 6th, depicts SEVENTEEN playing various games based on stocks.
Then, Seventeen took time to learn stock terms. By substituting Seventeen for stock terms, the members approached it more easily, and the strong chemistry between the members was added to the fun with witty talk.
Seventeen, which played mini-games, decided whether to buy and sell stocks full of individuality, such as "Seungkwan Construction" and "Kyusla," over the fourth round. As a result, Jun and Mingyu won the highest amount and became the team leaders. Seventeen, divided into two teams, entered the main game and alternately chased offense and defense.