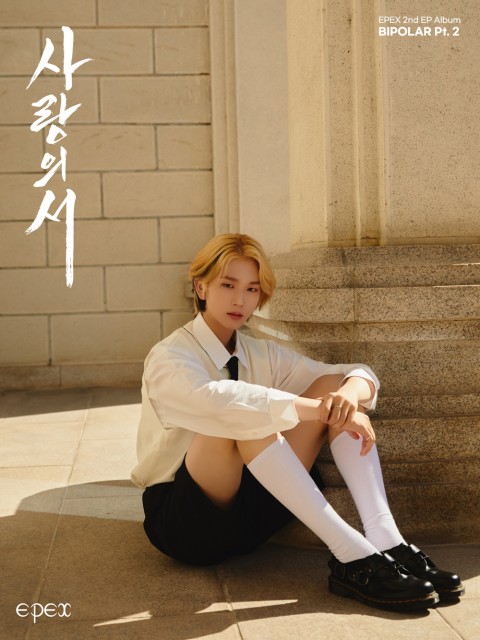 The group EPEX has completed the release of the concept photo of Shinbo.
Epex (Wish, Keum Dong-Hyun, MU, A-min, Baek Seung, Ayden, Yewang, Jeff) released all group and individual concept photos of its second EP "Bipolar Pt.2 Letter of Love" from October 5th to the 7th.
The main characters revealed this time are Baek Seung, Ayden, Yewang, and Jeff. As an extension of the second concept photo of the previously released version of 'Your Lover,' Baek Seung showed off the standard of school uniform fit with a proportion comparable to that of a model. Ayden exuded a soft charm by perfectly digesting a blonde hairstyle and knitwear, and Yewang completed a chic visual with a blue hairstyle. The last runner, Jeff, created a luxurious atmosphere by matching a school uniform and a white jacket.
The concept photo of the last group of the "Your Dream" version was unveiled. Epex gathers outdoors full of green grass and trees to make a bright face. Bright smiles and powerful energy were delivered to viewers, raising expectations for the new album.