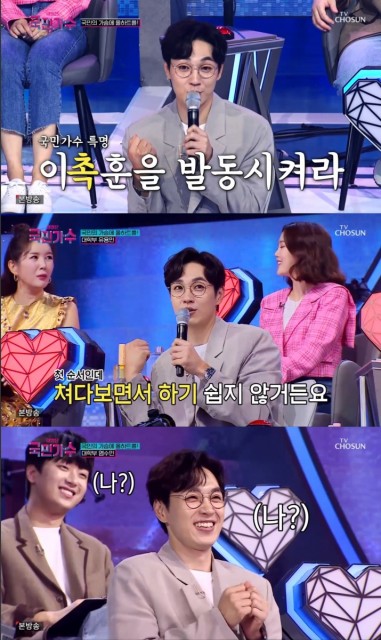 Lee Seok-hoon appeared as a masterpiece on TV CHOSUN's "Tomorrow is a National Singer" (hereinafter referred to as "National Singer"), which first aired on October 7th, drawing sympathy with his luxury reviews.
On this day, Lee Seok-hoon explained the title of the first place for himself at the same time as he appeared. "If I look closely at it, the results were often good," he said and added, "I hope there will be someone who can move my instinct."
When the audition began, Lee Seok-hoon immediately immersed himself in the participants' stage and showed his unique empathy ability. Various talented people appeared one after another and presented sharp reviews tailored to the characteristics of each person.
Participants who performed their first stage without being nervous said, "It's not easy to do while looking at people in the first order. "My heart moved and, I was curious," he said, praising his confident eyes. Toward the participant who captivated women's hearts with his honey voice, "Women masters are human indicators," adding, "To win the title of a national singer, it must be completed in four words. "This person also finished in four words," he said.