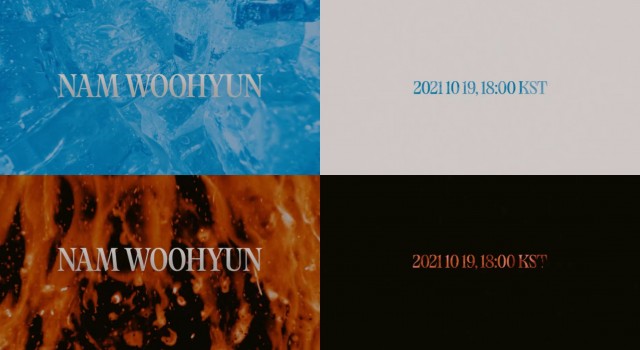 The title of Nam Woo-hyun's new album title song revealed.
Woollim Entertainment, the agency, released a voice teaser for Nam Woo-hyun's fourth mini-album With on its official YouTube channel at 6 p.m. on October 7th.
The voice teaser was opened in two versions: "Calm Ver." and "Passion Ver." to match the title song title. Calm Ver.' contained ice that is frozen cold, and Passion Ver.' drew fireworks burning, creating an atmosphere that contradicts each other.
In particular, Nam Woo-hyun's voice, which briefly sings the same lyrics as the title song, "Between Calm and Passion," drew attention from global fans. Nam Woo-hyun raised expectations for the new album by heralding a fatal vocalist with just one line.