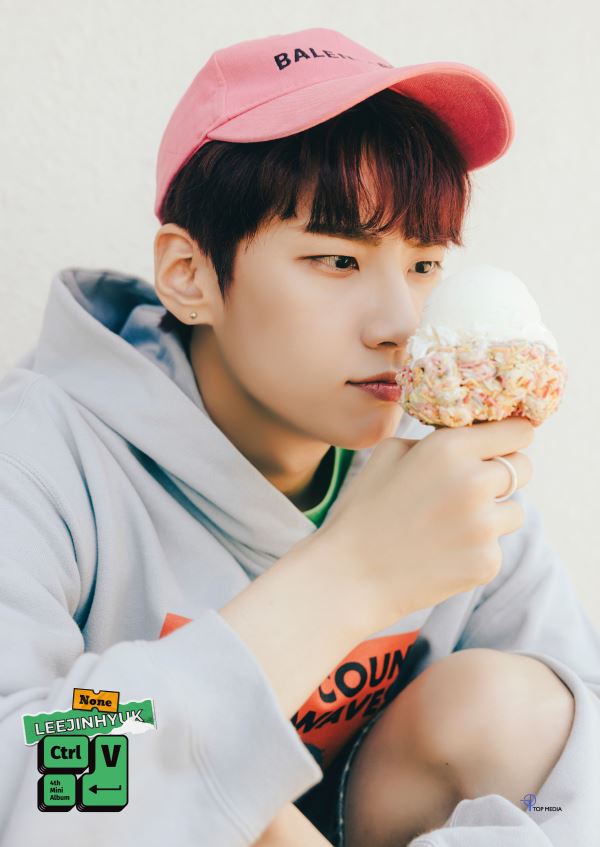 Lee Jin-hyuk released the second concept photo of the 4th Mini Album [Ctrl+V], which is scheduled to be released on his official SNS account at 0 o'clock on October 8th.
Lee Jin-hyuk in the None Ver. concept photo released on the same day produced a boyfriend-like charm of casual style with jeans and a loose-fit hoodie. In particular, Lee Jin-hyuk's mischievous appearance, looking at ice cream with a playful look or smiling with ice cream in his mouth, attracted attention with his unexpected charm contrary to the chic and mature Lee Jin-hyuk shown in Note Ver. released on October 6th.
After releasing the concept photo for the new album scheduled to be released on October 18th. Lee Jin-hyuk's contrasting appearance raised expectations for a comeback. He will not only give colorful images but also upgraded musical capabilities.