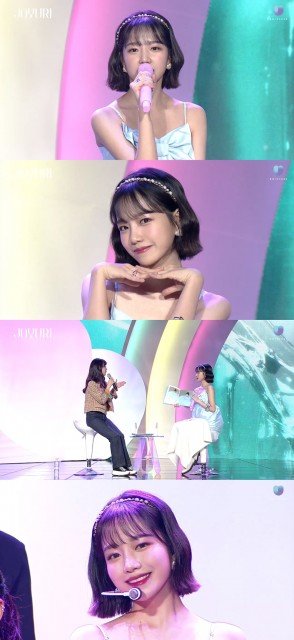 Singer Jo Yu-ri met fans around the world through her first solo showcase, spreading her "excellent" charm.
On the afternoon of October 7th, Jo Yu-ri held an online fan showcase to commemorate the release of her first single album "GLASSY," through Universe.
Introducing the "GLASSY" album, Jo Yu-ri said, "It contains a variety of glass. "I tried to pull off various concepts, but I think it would be good to watch carefully," she said, raising expectations for the stage to be presented through music broadcasts in the future. In addition, Jo Yu-ri chose the killing part she thought of after expressing "GLASSY" with various facial expressions and poses.
Finally, Jo Yu-ri said, "I'm so grateful to the fans who kept waiting for me and the members who came to support me today." They don't know how grateful I was for giving me a handwritten letter. "I felt so reassured and received a lot of good energy," she said with gratitude. Jo Yu-ri then finished the showcase with a performance of her b-track "Express Moon (Express Moon)."