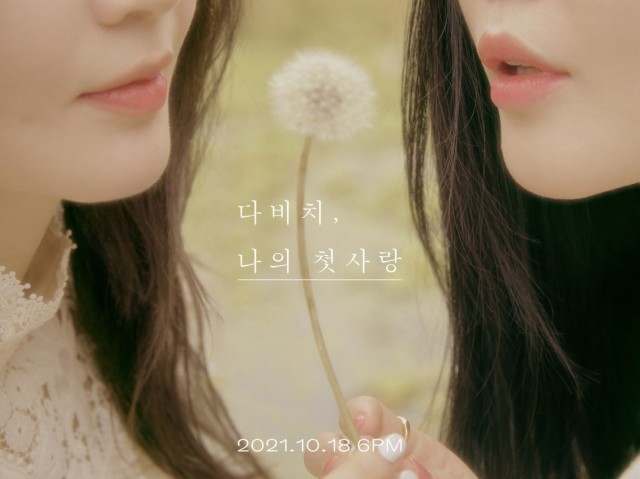 Female duo Davichi (Lee Hae-ri and Kang Min-Kyung) released their new song name, raising expectations for a comeback.
Davichi released the second mood photo of the new song "My First Love" on his official SNS on October 8th, stimulating listeners' autumn sensibility.
The released image shows Davichi with a dandelion hole between them. The distinct sides of the two, even though only the bottom of their faces is contained, strongly imprinted their presence. After that, the yellowish-green and gold light gently fills the image and gives a warm feeling.
In particular, vintage colors give a faint atmosphere and tickling feeling at the same time. In addition, the image has the new song name "My First Love," further amplifying the curiosity about Davichi's autumn ballad.