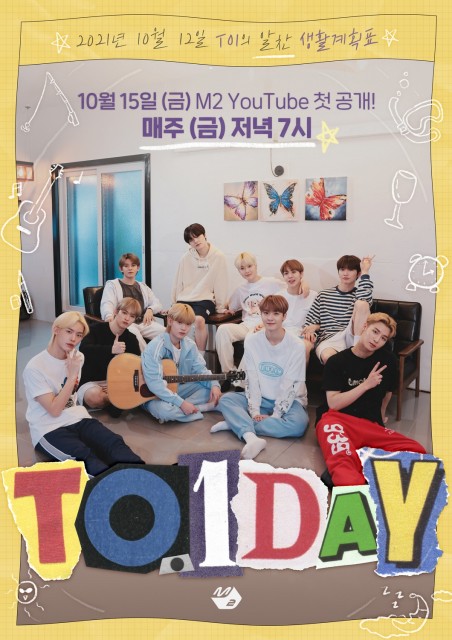 The group TO1 I have a dream-like free time with '1DAY'.
WakeOne, the agency, said on October 12th, "Group TO1 (Chihoon, Donggun, Chan, Jisoo, Minsu, Jaeyoon, J.YOU, Kyungho, Jerome, and Woonggi) on the 15th, reality entertainment content TO1.
"We will present the first episode of '1DAY'."
The day drawn up in "TO.1DAY" will flow according to the life plan prepared by each member. Through this reality show, the TO1 members will have a day they have dreamed of and provide pleasant energy.
In addition, "TO1," which was released on M2's official SNS account that day. The '1DAY' poster shows the members showing their natural charm with styling that reveals their individuality. "TO" with just one poster reminiscent of a youth drama. Fans' expectations for '1DAY' have been raised to the highest level.