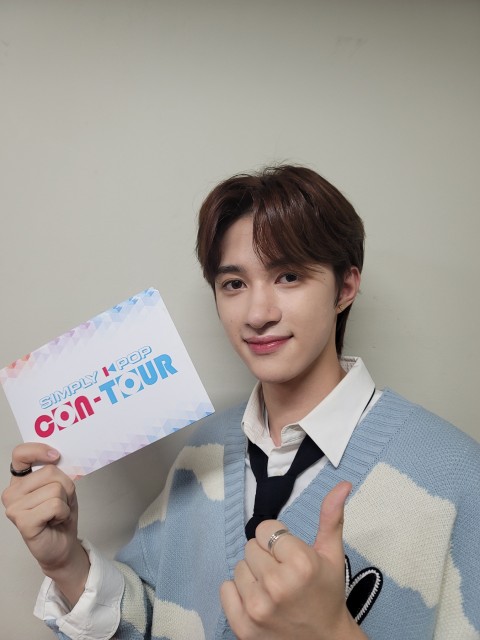 DRIPPIN Alex played an active role as a special MC for the "Simply K-pop Con Tour."
Alex was the special MC of the "Simply K-POP CON-TOUR" on October 11th and impressed K-pop fans around the world.
On this day, Alex not only proved his smooth and stable hosting skills but also released bright and pleasant energy, making people look forward to the birth of the next-generation MC.
He also drew attention by praising Ye-chan Omega X, who's also the MC, and showing perfect teamwork.
Alex said through his agency Woollim Entertainment, "It is truly an honor to be a special MC. I hope there will be such a good opportunity next time, he said. "I would like to thank Yechan, who was the MC with me, 'Simply K-pop', and everyone who loves K-pop." "It was a lot of fun," he said.