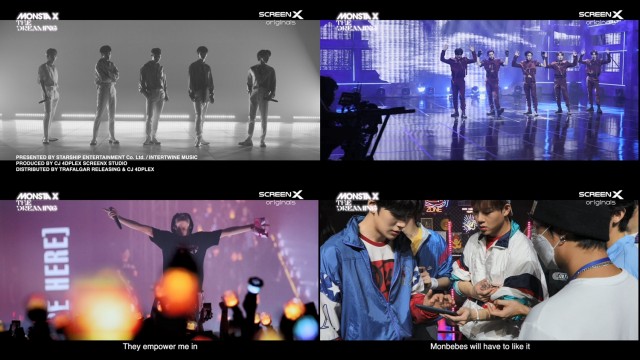 The trailer for the group MONSTA X's movie, "MONSTA X: THE DREAMING," was unveiled on November 18th.
In the 2D trailer released, various images of the members stand out, including MONSTA X's joyful stage, the concert site video where the members and MONBEBE (official fan club name) worked together, and the birth process of "MONSTA X: THE DREAMING."
Next, MONSTA X said to Monbebe, "Monbebe is a being who can become whatever I become," "We are connected, no matter what the circumstances," "Without Monbebes, we are just empty shells." They are proud of their affection and foretell that this movie will be the only gift for fans.
MONSTA X's "MONSTA X: THE DREAMING" contains all four special stages and exclusive interviews by members, from documentaries containing the preparation process of the second U.S. full-length album "THE DREAMING," which will release on December 10th.